5 Ways Banks Stand to Benefit from People Counting Technology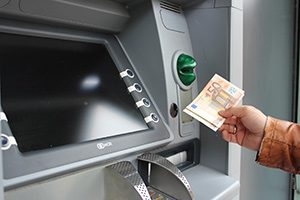 Over the past few years, people counting technology and visitor analytics have been helping businesses improve their marketing approach. They are also very effective for staff management and customer engagement optimization. Given the highly competitive nature of the financial sector, banks have a lot to gain by adopting these new tools.
People tracking technology, heatmap analysis, staff exclusion, Business Intelligence Platform, are other tools that hold the potential to revolutionize how banks operate. Big brands like Samsung, GAP, Marks & Spencer, Vodafone, Sephora, etc. are already taking advantage of these technologies to devastating effect. Here are some ways that banks stand to benefit by doing the same:
Real Time Occupancy of Each Branch
People counters can be used to determine exactly how many people are present in a physical space at any particular time. This information is especially important for businesses that thrive on efficiency—like banks.
Managers can use real time occupancy data to keep customers safe and well serviced. They can also find out how long customers spend in line before being attended to, and which associates customers always avoid. This knowledge can be used to optimize services and improve staff efficiency.
Additionally, with people counting software, managers can measure the effectiveness of new marketing strategies. If a significant number of new customers visit their branches after a new strategy is implemented, that is a sign of a working strategy.
Rate of Visits to Pedestrian Traffic
Most bank branches are located close to major roads and areas that see considerable pedestrian traffic. The reasoning behind this is: the busier the road and the more accessible the bank is, the higher the likelihood of people dropping in to utilize their services.
People counters and visitor analytics can help managers measure footfall activity in and out of their branches. This way, they can work out the percentage of total pedestrians that visit their banks. This will help the managers come up with new approaches to increase walk-ins and maximize pedestrian traffic.
Rate of Effective Operations to All Visits
How many people visit a particular bank branch per day? Out of these visitors, how many perform more than one banking operation before leaving? How long after their arrival they were attended to? These questions provide insight into how effectively a branch functions.
People tracking sensors gives managers an overview of the departments that customers visit the most and how much time they spend there. When this data is combined with the bank's operational logs, it reveals the percentage of visitors that actually complete operations. It also shows how long it takes to complete operations and which departments are the most effective. This information can be used to troubleshoot low-performing departments and improve on their delivery.
Distribution of Visitors in the Branch
Data from heatmap analysis can be used to determine the areas of a branch that sees the most activity. This shows which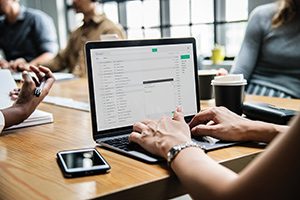 departments receive the most visitors and the departments that are rarely visited. This should help managers apportion staff accordingly, reducing wait lines and ensuring customer satisfaction.
Due to the constant influx and exit of customers during peak periods, the heatmap from staff may be confused with that of customers. To avoid this, the staff exclusion solution may be employed. This will leave out staff traffic, keeping the data accurate.
Rate of Visits per Employee
Every office has that employee that customers prefer to work with. This may be because of their customer service skills or cheery disposition. The fewer the employees there are, the longer the wait lines and bottlenecks in front of their desks.
Using visitor analytics, managers can figure out which employees receive the most visits and which ones the customers avoid. The ones that receive the most visits may be tasked with reorienting their co-workers and giving them customer relations tips.
Additionally, employees that are skilled at converting walk-ins into customers are very essential to every bank. Employees like these should have their offices closest to the office entrance.
Getting visitor analytics data for your bank is very important. What is more important, however, is interpreting it correctly and leveraging it to develop effective strategies. V-Count is the foremost provider of people counting, queue management, staff exclusion, and heatmap technology in the world.
To start your free trial, please reach out to us at V-Count.