Amazon Web Services V-Count Case Study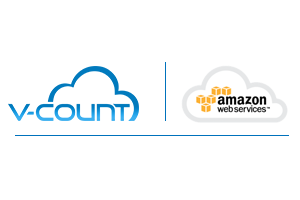 Our customers and their data security have always been the most fundamental part of our business since we counted our very first visitor. This is why we have been using Amazon Web Services to host our data collected from around the world.
In addition to traffic data, our devices can track visitor behavior as well as determine the effect of many external factors such as weather patterns or marketing campaigns. Cross-referencing vast data sets and keeping them as a functional business tool is a rather challenging operation. This immense data that our customers' operations are generating is analyzed, stored and backed up on our Business Intelligence Platform hosted by AWS.
We keep working around the clock to fulfill our commitment towards supporting our customers around the world. This 24/7 operation can only be achievable with trusted partners so, Amazon Web Services has been a trusted partner of V-Count since 2014 and we have collaborated with them on a case study: Amazon Web Services V-Count Case Study