Beyond People Counting: Metrics That Most Retailers Overlook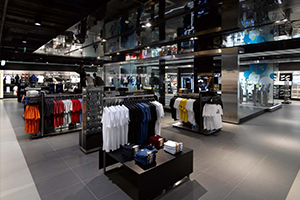 Today companies that truly focus on gathering as much relevant data as they can are head and shoulders above their competitors that still do not. Tech-savvy retail managers who understand the value of having a broader sense of customer behaviour are constantly looking for new ways to expand their horizon. Majority of them already became avid users of People counting technologies.
Measuring their potential and doing what is necessary to solve the pain points that need to be addressed is a daily activity for most. Performance measurement and management should be a constant search for superiority.
"Don't fix it if it ain't broke" mantra can actually hurt you and you might never realize it. Let's assume there are loads of top-performing merchandise at the shelves that reach high sales volumes along with steep profit margins. One might think maintaining the status quo is the best situation considering the success thanks to the time that is put in window displays, product placements, staff scheduling and all the other variables. Good news is there might be some overlooked factors that you can still improve.
1- Transaction/ Stock or Revenue/ Stock
Lost sales opportunities may stem from low stock levels. If your sales personnel do not report a high demand for an item that is not in the stocks you probably are losing a lot of sales and visitors that can be turned into repeat customers.
2- Traffic/ SQM or Sales/ SQM
The sales volumes are also dependent on the size of the stores. If store A and store B has similar sales volumes but big differences in size, the store with smaller space is outperforming the store with bigger space. Obviously, this metric should be measured to improve the performance of the bigger store.
Overall, even the performance of great stores can be improved as long as you know what to measure and keep an eye on it at all times. There are no small details that you can ignore. Every aspect of the customer behaviour and your stores' performance should be measured, polished and changed when there is a need.