Black Friday Shopping: Retailers Must Raise Their Game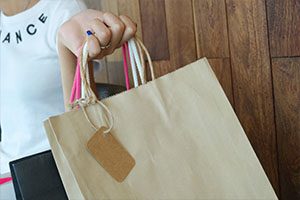 The end of the year holiday shopping season offers retailers a final chance to end the year profitably. With the rush of Thanksgiving and Black Friday shopping, store managers can either make up for an average year or improve on a successful campaign. Over the past couple of years, e-commerce websites have been able to stay ahead of brick and mortar stores by using data analytics to assess their performances, predict what visitors want, and optimize their services to ensure that all customers get an inclusive experience.
Recently, physical stores have begun to adopt tools that help them collate and analyze visitor data to figure out what works and what doesn't. An increasing number of stores are now using retail analytics to track customer data, manage queues, and devise effective marketing strategies. However, many more in the market are yet to take advantage of this revolutionary technology.
As the holiday season approaches, though, it is increasingly important for every store manager to understand how these technologies work and how much potential they hold for maximizing Black Friday's mega-sales.
Compare store performance with industry standard
According to a report by the National Retail Federation, over 51 million Americans did their 2017 holiday and Black Friday shopping at physical stores only. Walmart saw more visitors than other outlets, with 11% of shoppers visiting one of their many stores. Target snagged 7.1% of all shoppers and The Home Depot, 5.7%. Stores with locations close to any of the above may use customer traffic data to assess how their stores performed in comparison.
With footfall analysis, you can tell the percentage of people that walked past your store and how many of them came in. In-store people counting and heatmap technology lets you know how many visited, how long they stayed for, and which part of your store they spent the most time. By comparing your store data with that of the biggest stores, you can figure out what you may be doing wrong and formulate strategies to increase visits and sales.
For example, customer behavior data showed that more people visited Walmart because the store made it possible for them to buy gifts for friends and family, and at the same time, shop for food items to entertain their guests. Store managers can use information like these to prepare for the upcoming Black Friday.
Use customer analytics to optimize shopping experience
Comparing your performance with that of competing stores will help you devise strategies to attract more visitors and convert them to customers. For the Black Friday sales, this is the most important thing. For future growth, however, you need to retain a majority of these customers and build a loyal base. By doing so, it becomes easier to observe customer activity and anticipate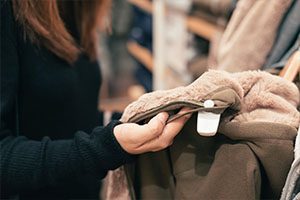 their needs. Once you can anticipate and provide what they need, you are better able to provide each customer with a unique and personalized shopping experience—this is the Holy Grail of retail.
In-store analytics help store managers determine customer habits. With heatmap analysis, you can tell which product sections attract the most footfall. To make things easier for your store's visitors, you may make this section more accessible. Are two high-volume sections close to each other, leading to bottlenecks in a section of your store? You may move one slightly away and improve floor spacing.
Managers can also tell when a product is moving faster than anticipated and adjust inventory accordingly. With queue management technology, they can reduce checkout times and deploy more attendants when required.
In short, customer analytics help you figure out your customers' potential complaints early, and it helps your store adapt to their needs even before they realize that they need it. It also helps you manage staff and resources more efficiently.
Create an omnichannel strategy for online and in-store shoppers
During the 2017 Black Friday and holiday shopping season, 64 million people—almost 37% of all shoppers—purchased from both online stores and physical stores.  This shows that unlike recent reports indicate, people are as willing to shop at brick and mortar locations as they are to shop online. The reason is: the different shopping platforms have strengths and weaknesses, and shoppers are willing to exploit them accordingly.
However, what if you—as a physical store manager—can create an omnichannel strategy that leverages the strengths of both online and in-store shopping? By collating your customers' preferences, you can find out which products they prefer to buy online rather than at your store. With this information, you may design a temporary online store for Black Friday sales, keeping your customers from taking their holiday shopping elsewhere. Customers may even pick out items online and come to your store to inspect them and pick them up.
Since the online store was created using collected customer data, the options you provide are tailored to every customer's needs. The beauty of the omnichannel strategy is, you may opt for a social media store instead of a full-on website. You may even decide to create a social media store in addition to the website.
Conclusion
If you are able to utilize even one of the approaches outlined above, your holiday sales will be more effective than usual. However, store managers that combine the 3 approaches will not only be able to pull customers from their competitors, they will also retain all new and old customers and leverage multiple platforms (website, social media, and physical locations) for an inclusive Black Friday campaign.
Please visit V-Count for your heatmap, people counting, queue management, and customer analytics tools. We provide our customers with the devices they need to collate customer behavior data and we offer a cloud-based storage and intelligence platform. Consequently, we use artificial intelligence and machine learning tools to analyze the data and provide store managers with actionable reports on customer behavior. These reports make it possible for them to optimize their service delivery and devise new strategies to improve customer experience.
Our services are available in over 100 countries and you can either visit our website or give us a call at +1 866 549 9360 to begin your free trial.