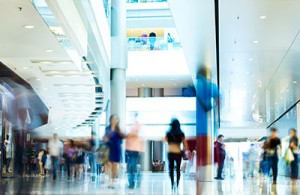 The retail market has always been defined as one of the most dynamic industries. This fast paced environment is going through a perspective change driven by digitalization which has altered how the consumers react with brands. Innovations such as people counting technology reshaped how retailers may leverage this data and engage with their clientele.
1) Flexibility and full immersion on the consumer shopping experience
Digital extensions must be omni-channel with full visibility and transparency imagined from the customer's point of view. The convenience factor must be fully factored in when delivering a maximum value and over exceeding the consumer expectations in delivery, click and collect options as well as optimized inventory management.
2) Mobile is the gateway for the brand
Digital presence today is the key to sustaining a seamless consumer touch point in relationship building. It has grown to an essential channel for acquaintance, in-store image search, inventory check, mobile payments as well as post-visit communication. People counting technology today prompts an immediate promotion which occurs when the beacon enables notifications which generate on consumer's smart phones while they are browsing in store.
3) Focus on the full customer journey
Through people counting technologies, it allows brands to deep dive into the consumer's journey throughout the store and analyze the various incentives for in-store browsing. Through digital integration, retailers may optimize in-store sales with pre-orders, click and collect and try out innovations. Designing a well rounded consumer experience is crucial, as post sale communication is a significant opportunity to increase loyalty.
4) People counting intelligence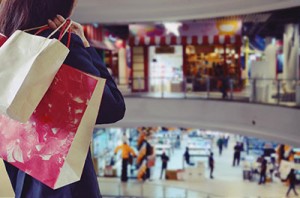 Competition today requires retailers to attain a full scope on each individual's in store experience. This data can now be obtained and be analyzed with real-time people counting analytics. Recent research notes that 71% of retailers use/plan to use people-counting technology in their stores. The evaluation of data from people counting devices can lead to major breakthrough in consumer insight. With this technology, brands may comprehend, segment and identify purchase behaviors at a more granular level. This insight enables retailers to optimize store inventory, visual merchandising as well as staff rotation within the store.
5) Keep in mind that stores are far from irrelevant
The value of the store experience is a full 360-degree experience that depicts the story of the brand. The store remains a dominant aspect of the total retail experience in spite of its changing role. With people counting intelligence, retailers need to reimagine and evolve their in-store channels and engagement innovations.
6) CRM and loyalty
To thoroughly deliver a successful experience for customers, retailers must exceed and fulfill every consumer expectation. Focus on customer engagement, information management and location intelligence allows