The amusement park industry not only survived the pandemic and the lockdowns that followed it, but it also managed to grow in both attendance and revenue. As with any other type of business, though, not every amusement park saw success past-lockdown period. While the business of thrills and family fun saw steady growth over the last two decades, many parks had to shut down their doors permanently. Those theme park owners who have failed to respond to customers' concerns and issues are either out of business or struggling to survive because they have not adapted to the changing industry conditions.
The lockdowns may have ceased completely across the world, but their lingering effects are engraved into customers' minds now. It's the responsibility of the manager to identify who the theme park's customers are, what they want, what concerns they have if they were to visit your park, and so on. Coming up with the right questions is rather easy, but the fitting solution changes for each establishment, even if they belong to the same owner. The target audience may differ depending on the region or time, or even if there's a major event nearby. If you desire to see growth in attendance numbers and maximize your revenue, gone should be the days of guessing numbers. Accurate and reliable data that provides factual and actionable insights is what you and your business need.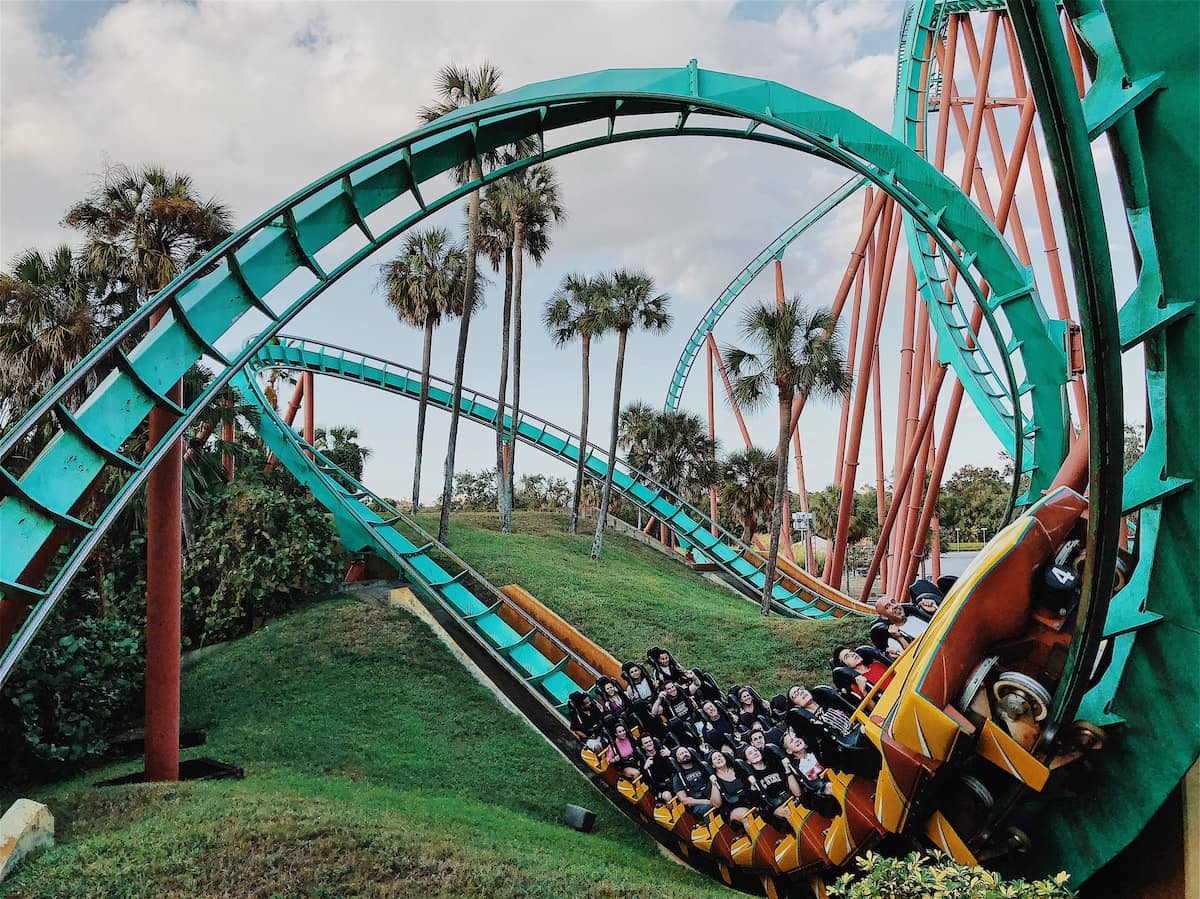 There's no better alternative than people counting technologies that get you the data you need to boost your numbers. Modern visitor counters work like how Google Analytics functions for websites, offering you a set of different metrics that can reveal key insights about your business, allowing you to see if your business is performing well, and where there is room for growth. Accurate traffic counters and visitor analytics tools can help you eliminate long ride wait times, determine how a specific zone at your theme park is performing, which rides get the most interest from certain demographics, where you're overspending and wasting resources and the benefits list goes ever on.
How to Eliminate Long Ride Wait Times at Amusement Parks
One of the biggest issues an amusement park has to overcome is eliminating long queues. There's a reason why there are several popular apps on the mobile market with the sole focus on telling you live wait times and lightning lane availabilities. While a long line may indicate that the ride is pulling its weight and is quite popular, it also means it's making you lose several opportunities across the park. You can't completely eliminate the wait times, considering the ride itself has a people cap, but reducing time spent on the line is a great way to ensure the ride gets more customers per day, and visitors then can spend their time enjoying the other entertainment options. You also encourage them to move around and spend more.
Having people counting sensors at the entrance of your popular rides (or perhaps underperforming ones to identify the problem) will help you determine how you can reduce the ride wait time and queue length. You can even use this technology to tell customers estimated wait times. Your visitors will appreciate knowing roughly how long they have to wait in line, and this will help them manage their time more efficiently. Your visitors won't feel cheated and you'll see an increase in customer satisfaction.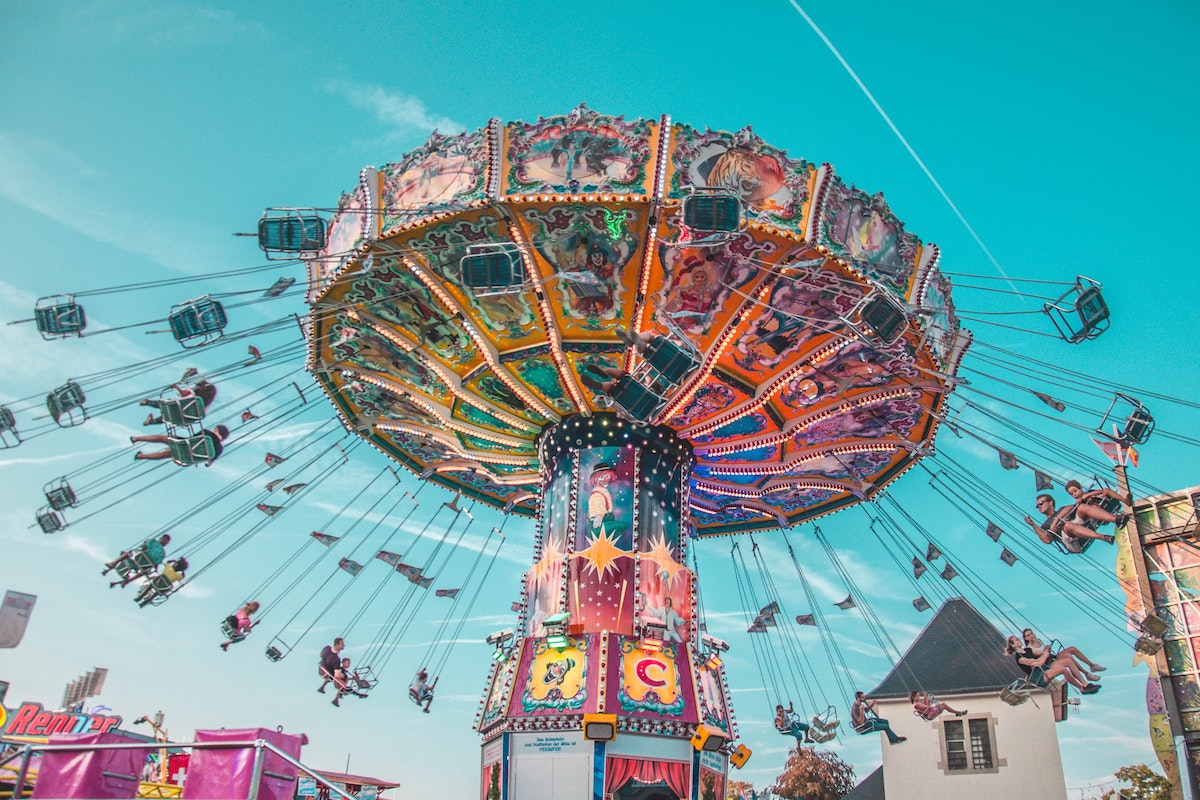 You can even set up an extra people counting sensor and find out which demographics the ride attracts the most; however, this is only possible with extremely accurate and modern people counting technology. Most traffic counters are using outdated technologies, but presenting their underlying technology as "cutting edge". Ensure first that you're using a people counter that's powered by 3D active stereo vision, as it's the latest technology and offers the most accurate results. Your core data needs to be near perfect or else you'll be basing your future campaigns on distorted data and results may not meet your expectations. V-Count's Ultima Series people counting sensors offer unmatched 99.9% accuracy, and it's fully GDPR compliant, meaning no facial data is ever recorded or saved.
Understanding The Visitor Journey and Traffic Flow at Amusement Parks
You need to do more than identify the demographics of your customers if you want your amusement park to grow. The first step to success is choosing the right technology and identifying your visitors, but there is still more to do on your end. Now that you have accurate data at your fingertips, you need the right online tool to turn visitor data into actionable and understandable insights.
A good visitor analytics tool should be highly customizable and offer you hundreds of solutions and KPIs. This will allow you to pick the right solutions for your business and allow you to create your own, business-specific workspace within the analytics software. You can then start using the solutions that apply best to the amusement park industry, and gain a better understanding of the visitor journey; as well as their concerns, wants, and needs. With the right technology, you can even correlate the weather with visitor numbers and visitor density; this way, you can acquire less polluted and more accurate data. You can use it to take precautions against bad weather or optimize your resources accordingly.
With real-time occupancy data, you'll be able to plan in advance and avoid congestion before it begins. You can find out which rides and zones at your park are most popular with zone analytics and optimize the visitor journey across the park. These solutions can also help you control the overall traffic and the flow of the park, letting you enforce your government's safety regulations at any given time.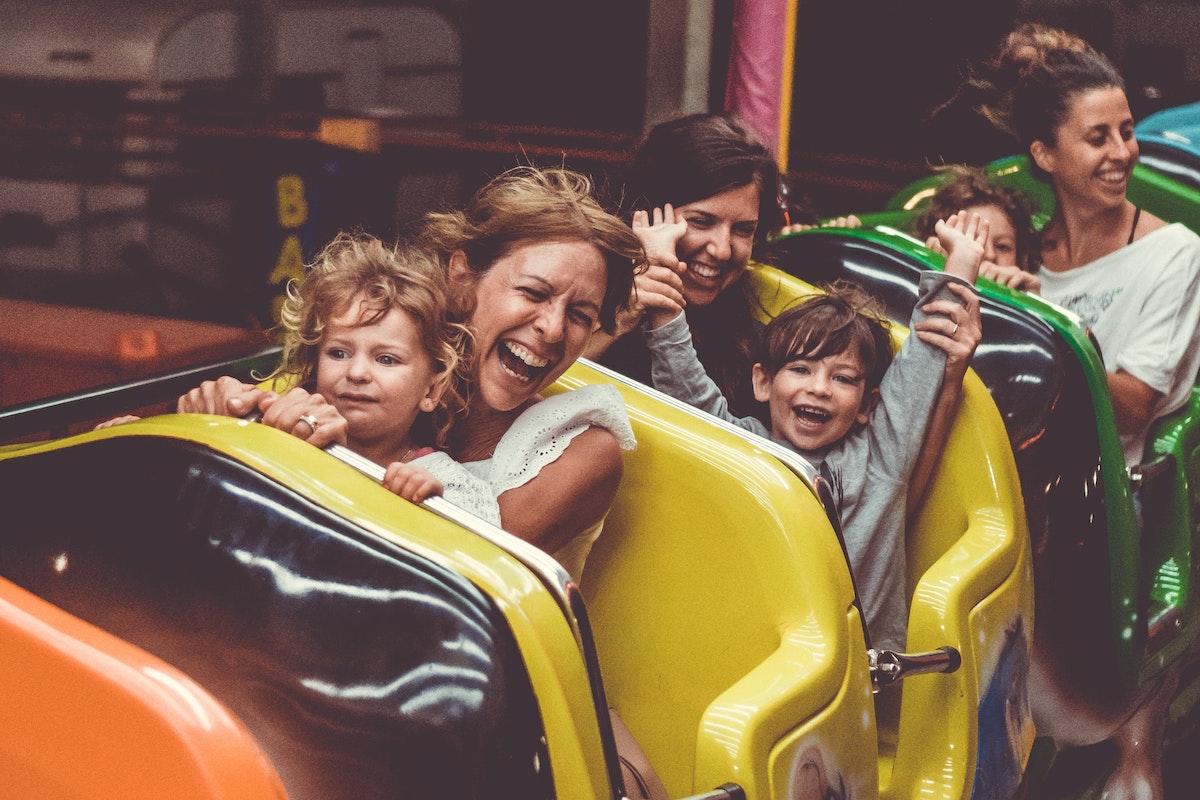 Simply put, a trustworthy people counter with extreme accuracy aids your management team in overseeing the design and structure of the park. Your team can also leverage the data and valuable insights to carefully train your staff to ensure smooth and thrilling experiences for visitors.
Cutting Business Costs and Saving Money With Visitor Analytics
Amusement parks, like many other businesses, can maximize profits by optimizing their workforce and expenses. Modern people counters can help you detect unnecessary expenses and let you adjust your resources or reallocate to minimize spending.
For instance, V-Count's data analysis helped Saratoga Casino Hotel discover that their guests preferred using a side entrance rather than the main one and also found out that the heaviest guest attendance on weekdays was in the late afternoon. They used this valuable information and eliminated one of the checkpoints at the main entrance and redirected resources to other areas. Relocating staff more appropriately allowed them to cut costs significantly and improve the guest experience. Carefully examining your amusement park data can get you similar results and even help you justify some of the actions you take to improve the overall business.
If you're interested in maximizing your revenue,  reach out to us now and we'll get you connected with one of our people counting experts. Our expert will help you identify what exactly your business needs in order to thrive and grow. Let's boost your business together.