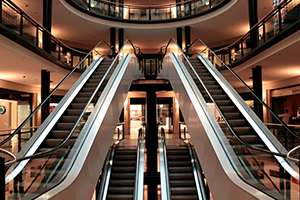 With Retailers and shopping malls grappling to come to terms with the impact of the COVID-19 crisis, businesses everywhere face a future that is both uncertain and unpredictable. For many companies, the next six months will have only one goal: survival. For many others, shopping malls, in particular, there is a significant opportunity to focus on how to emerge from the crisis a better-positioned, stronger, and more successful business. Whatever your objective, we believe it is essential to take steps to prepare for the post-COVID-19 world while taking care of your employees as well as your customers.
As shopping malls draw vast numbers of visitor traffic, many malls are looking to utilize the technology of traffic and people counting for the safety of their customers and employees. The need for a smart occupancy solution for shopping malls has become essential to provide a safe environment for concerned customers and comply with social distancing regulations imposed by most governments worldwide.
VCARE is a real-time occupancy counter sensor that can ensure that visitors, tenants, and staff have the space they need to remain safe. V-Count's live occupancy tracking system can accurately measure people's flow, which makes it easy to track and manage incoming visitor traffic to ensure optimum security.
Using highly accurate live occupancy counting sensors, VCARE provides live occupancy data with clear visual warnings and alerts when limits are reached. VCARE is suitable for buildings of any size, and installation is fast and easy. Advanced settings also allow staff members to be excluded from the occupancy count whenever required.
With VCARE, shopping malls can achieve countless benefits:
Live-monitor Occupancy & Traffic
Ensure proper social distancing at your mall entrances and key anchor stores. You can integrate occupancy data into your application through an API, and keep your customers updated on the safety of your mall and anchor stores.
Display Occupancy Recommendations
By installing digital screens at the various entrances of your mall and anchor stores, you can coordinate the waiting times and safety of both customers and staff. No Integration required. Just plug and play!
Facility Management Per Zone
You can now optimize facility management per different zones like toilets, food courts, elevators, etc., to provide deep cleaning & sanitization periodically depending on which areas have less traffic. Understanding your occupancy per zone also allows you to optimize your energy usage per zone.
Enable Push Notifications
Keep your staff informed with mobile alerts and emails when visitor traffic thresholds are breached and maximize your safety measurements to reach optimum security for both staff and customers.
Why Is Measuring Occupancy Important?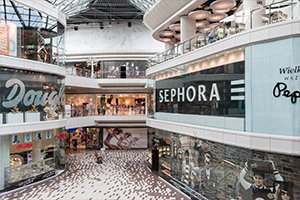 In the short term
As governments worldwide implement safety measures in the battle against COVID-19, social distancing has become a key term in preventing the spread of the virus. This situation means that for retailers and shopping malls to reopen, they need to actively monitor and manage the number of people in their facilities, and our real-time occupancy solution is crucial for effectively doing just that.
In the long term
Our real-time occupancy solution can have great value beyond the current application of social distancing; Occupancy data can take retail analytics systems to the next level.
Occupancy data can help shopping malls run in a smart and efficient way by enabling substantial cost savings. Occupancy should be considered as another critical measurement to get a more accurate estimate of how well your mall is performing.
Performance shouldn't be measured by footfall only, but by the duration of a customer's journey and dwell time within the mall. Occupancy data can help malls understand customer behavior better, and thus, enhance the customer experience.

Because We Care
At V-Count, We are committed to helping retail businesses worldwide in the upcoming stage of reopening to the public by safely managing people's flow with our smart occupancy solution. We have dedicated a large part of our proceeds from our VCARE solution to be donated to international organizations researching and developing a vaccine against the coronavirus.
Stay up to date and follow our periodical announcements here for the latest on how to manage physical distancing with our people counting occupancy solution.