Business Intelligence Platform: New Features
Interactive Onboarding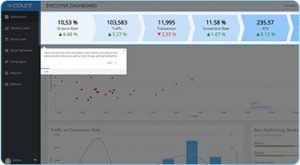 A self-service dashboard training is implemented for users to have a better understanding of each parameter. Only available in the demo account, for now, it will be accessible on each user account in a future update.
WiFi Cross Shopper Matrix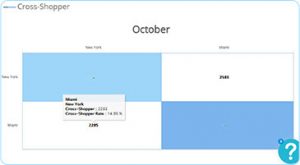 Previously, WiFi Cross Shopper was showing how many monthly visitors was going from a store A to a store B (in percentage & number of people). It now works with multiple stores too. The data are displayed in a matrix instead of a graph for a more Instinctive understanding.
What's New Tab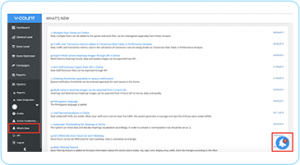 It is now possible to see new features by clicking on the What's New Tab on the profile section. As new features are added, a new notification appears on the right-hand side.
Annotations are online on the General Insights page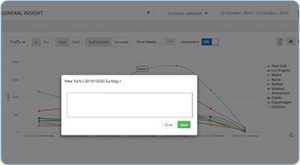 Now you can enter annotations on the Line Chart graph in General Insight. Using annotations, you can take note of the reasons for the aggressive changes in your store traffic; then you see these reasons while checking the analysis in the future.
Two New Campaign Types are Added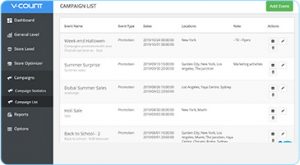 Two new campaign types are added to the Add Event page. Now you can set your campaign type as Sales and Campaigns too.