Can AI Save Retail?
Artificial Intelligence is all the rage these days. Businesses started relying on machines for problem-solving more than ever before. Machines help increase profits in many sectors and retailers are wondering if this is the solution for their ailing industry.
Can AI (Artificial Intelligence) Save Retail?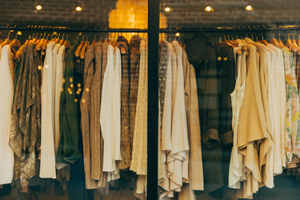 Retail Industry is facing downturn for quite a while. Spending has been shifting in line with the financial climate and major economic challenges. Future predictions and opinions are changing rapidly, keeping industry leaders on their toes and they know that it is critical to prepare for multiple scenarios in order to keep the industry going. It can only keep going with adapting to the latest technology and adopting fast!
Early adopters have already been using visitor analytics technologies to achieve business results for quite a while. Visitor analytics is not just about footfall traffic or counting the people who entered a store these days. It is much more sophisticated.
Technology today not only helps retailers to understand their customers' behavior but also help them find innovative ways to cater their needs. Solutions like Demographic Analysis can help retailers determine their visitor's moods or age groups in real-time and take action towards achieving better results immediately.
What the future holds
Regardless of what type of service or product a retail business offers, it is important for business owners to know how many potential customers enter their store and how many of them makes a purchase. Today, visitor analytics technology lets retailers to have a screenshot of their business in realtime as well as supplying them historical data to cross reference with patterns such as weather, seasonality, marketing campaigns. It allows better planning, better service and better business results.
Tomorrow, it will empower business to run smoother with predictive technology, thanks to the latest developments in Artificial Intelligence. Customer decisions change in the blink of an eye. They have so many options and so many outlets to cater their needs and AI helps retailers to keep up with demand.
Customers demand better service and highly personalized suggestions even when they are shopping at a brick and mortar location. Thus, it is expected that the AI investment of retail sector will triple in a year.