How Customer Counting Systems Help Retailers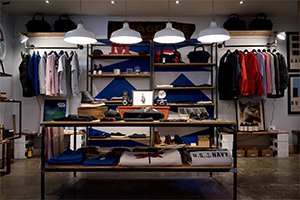 As more retail stores are turning to tech-based tools to improve their operations, it is important to ask some questions. How does it all come together? How do digital door counters go from measuring traffic to impacting sales?
Customer counting systems have proven to be effective at various stages of the buying system. When leveraged properly, they can be used to create impactful marketing campaigns and attract more visitors to a store. Furthermore, door counters contribute to the measurement of visitor behavior analytics, enabling retailers to measure (and therefore predict) how customers will behave in their stores. Data from door counters can also be used to optimize staff scheduling, manage queues better, and compare the performances of multiple store locations.
Here is a more detailed look into how customer counting systems help retailers and retail stores:
Door counters provide accurate customer traffic data
Door counters measure the number of people that pass by/pass through a physical space in real-time. For retail stores, measuring customer traffic accurately is very important. In addition to showing how many people visited the store, traffic data can be used to measure how much customers spend on average in the store. It may also be combined with data from checkout to measure conversion rate, i.e., how many store visitors made purchases.
Furthermore, data from door counters can be compared with data from street counters to measure how many people walked past the store without entering. In the days/weeks after a new marketing campaign, store traffic data can be used to measure the effectiveness of the campaign.
Traffic data and visitor behavior analytics
Measuring store traffic is only the first step in the process. The next is analyzing the collected data. When combined with other software, data from door counters can be used to measure how visitors behave in a retail store. For example, if a store has a steady stream of visitors but a low conversion rate, it may mean in-store operations are not good enough.
Maybe checkout queues are too long, leading to high cart abandonment rates. Or there aren't enough attendants on the sales floor, leading to lost opportunities. It could also mean that the store's layout is not optimized, and visitors struggle to find the products that they want.
Software like Queue Management, Heatmap, and the Business Intelligence Platform can be combined with door counters to predict why customer behave the way they do in a store.
Behavior analytics can be leveraged to improve retail operations
The ultimate goal of customer behavior analytics is to use the information collected to improve visitors' shopping experience. By understanding the way visitors behave in your store and the reason they behave that way, you can improve how your store operates, thereby increasing customer satisfaction, conversion rate, and sales.
If, for example, customers visit certain store sections frequently, put more sales associates there to maximize sales. Offer customer discounts; a 5% discount when 10 items are bought is often enough to incentivize purchases. If checkout queues are too long during peak hours, makeshift stalls can be set up to reduce wait lines and avoid cart abandonment.
Optimized retail operations lead to more sales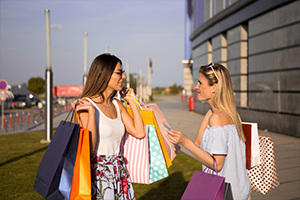 There are many parts of the retail operation that can be optimized to ensure more sales, and it all starts from the digital door counters. By measuring store traffic, managers can improve adverts and ensure that marketing campaigns are reaching their target market. Also, signage and visual displays outside the store can be optimized to improve the draw-in rate. If adverts attract visitors to the store and the displays outside are attractive enough to draw them in, the next step is to ensure that visitors are converted to customers.
An optimized store layout enables visitors to find the sections they are interested in quickly, and optimal product placement helps them find their favourite products. If the product they want is not available, optimal staffing ensures that sales associates are on hand to convince them of the quality of an alternative. Afterwards, the visitor moves to checkout where there is no wait-line. They pay for their purchases and leave the store.
This is what an optimized retail operation looks like and the entire process is kick-started from an effective customer counting system. If you can make buying as easy as described above for everyone that visits your store (or a good percentage of them), you are assured of consistent sales.
V-Count is the leading provider of customer counting software in the world, with thousands of stores globally already leveraging our solutions with great results. V-Count also provides Queue management, Heatmap, and Demographic Analysis technologies. Additionally, we offer retailers an effective business reporting tool, the cloud-based Business Intelligence Platform.
If you are interested in trying out V-Count's solutions for your stores or shopping mall, contact us and take advantage of our free trial.