V-Count Expands Global Presence With A New Office In Hong Kong​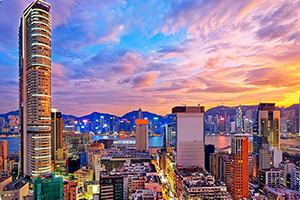 V-Count is pleased to announce the opening of a new office based in the technology and media hub of Hong Kong.
The move builds on the organisation's growing global market presence in four continents, with capabilities called upon in some 110 countries. V-Count also have regional hubs in USA, the United Kingdom, United Arab Emirates and Turkey and build on their consistent success.
V-Count co-founder and CEO, Demirhan Büyüközcü says:'' After our Dubai and London expansion last year, V-Count has been on a strong growth trajectory and delivered stellar year-on year growth of 104% a base in Hong Kong is the natural next step for a strategic growth; With already 200+ clients and partners in the region, we aim to strengthen our relations as well as developing new opportunities."
About V-Count
V-Count is a global 360-degree visitor analytics suite for physical locations with products including people counting, heatmap, queue management and mood/age/gender recognition technologies. Our customer behavior analytics tools help businesses boost conversions, increase profits and optimize operations in their physical locations.
Serving 700+ businesses in various industries world wide and partnering with global platforms like Microsoft and Amazon, our company has evolved into a success story with continuous innovation.
V-Count solutions are used in more than 110 countries and installed in over 32,000 locations around the world. Our company has a dynamic team of 70 employees in offices located in London, Miami, Istanbul, Dubai and Hong Kong.