How COVID-19 Created New Retail Trends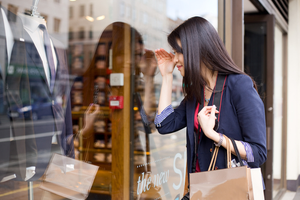 As we all come out of hiding post-quarantine and find our way back to what has become the new normal, retailers continue their swift response to the changing market and consumer needs with the help of people counters and in-store analytics.
Retailers have always been intrigued by the idea of finding the next best thing in the retail industry and how to adapt to best serve today's digitally driven customer. Most retailers have put in great effort to focus on their online retailing and have started with their e-commerce operations, but the question on how to balance their e-commerce with the way their physical stores operate remained.
Adapting to the ever-changing consumer demands has been a slow-paced process. Although some of the more obvious steps have been taken (like returning online purchases in-store), retailers have under-invested in the very technologies that are crucial for thriving in today's environment—enter COVID-19.
Necessity Is The Mother Of Invention
COVID-19 has redefined the meaning of brand purpose. Retailers that were once focused on their products are now uniting to help governments implement safety measures during this unprecedented time. Suddenly, what was once a complimentary advantage became an absolute necessity. So much innovation is happening in the blink of an eye that it is hard to keep up, and strong digital platforms and virtual engagement tools like occupancy solutions have been launched within weeks or even days. As retailers look to reopen and adapt to the "new normal," there are a couple of key trends that are likely to emerge.
Brand Transparency
A brand's transparency has been an emerging trend for the last few years, and customers today have access to product prices and reviews online. However, the time has come for retailers to raise the bar by taking their transparency to the next level. Customers will need to be in the know about occupancy levels, social distancing measures, and operational practices that retailers are taking to ensure the safety of their employees and customers.
Shoppers are now able to check a store's occupancy levels online before deciding to go out for a shopping trip based on the data provided. For example, if the store is busy, customers may choose curbside pickup, which allows customers to shop online and then drive to your location or "curb" to pick up their order without having to leave their car.
Performance Measurement
It is now encouraged that retailers implement measures to control foot traffic in their stores, but how can retailers know how well these measures are performing? Sales are the number one metric, but optimizing marketing campaigns and the metrics that lead to sales are just as important for measuring performance. Traditionally, these metrics include foot traffic data, conversion rate, and draw-in rate.
Marketing Personalization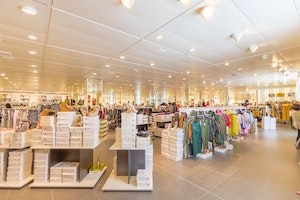 Digital personalization has been on most retailers' radars in the past few years, making sure the right message reaches the right person. Advances in marketing personalization will continue to evolve, but the real change is going to be the upsurge of customer service and shopping. Retailers have a substantial opportunity to get even closer to their customers with data analytics. If retailers can take marketing personalization and use people counting data to drive better personal experiences, it is a win for them and their customers.
How V-Count Can Help
V-Count is the world's leading provider of visitor analytics solutions. It offers global organizations the latest in people counting, heatmap, queue management, and real-time occupancy solutions. V-Count provides its clients with actionable reports and software-based recommendations on how customers behave in their physical locations and offers insights on how to optimize their business operations, boost conversion rates, and increase profits.