How Customer Counting Solutions Help Retailers Adapt Post-Pandemic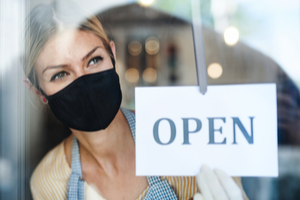 Retail has always been a creative business that rises to the challenges of the various circumstances and ultimately adapts to the changing needs and demands of consumers. COVID-19 has shed light on the need for rapid testing of new ways to interact with consumers through people and customer counters and footfall analytics and has forced retailers to understand and implement innovation that will make all the difference.
Today's retail scene looks a lot different than it did four months ago. Despite the plunge in foot traffic, online sales have surged to almost 150%, and the majority of consumers are using their mobile and computer devices to shop online. Many retailers have scrambled to adjust by being more focused on e-commerce while improving customer experience.
Now, however, most companies and businesses are at various stages of planning for their return. We're noticing an even higher demand to focus on post-pandemic tactics to continue generating revenue while meeting the changing needs of consumers. Businesses everywhere are adapting to the heightened demand for workforce and customer safety through social distancing and occupancy control with the help of people counting devices and technologies.
People counter suppliers lead the way in the current race for retailers to stay competitive. More and more businesses are leveraging analytics solutions, and people counter systems in their physical stores to optimize operations, improve customer satisfaction, boost profitability, and ensure customer safety. Here's an overview of the various solutions, and how they can help post-pandemic.
Real-time Occupancy
Occupancy has become one of the most sought-after solutions since the pandemic outbreak. This technology helps businesses to comply with government social distancing restrictions by anonymously tracking & managing incoming visitor traffic with digital screening in real-time and delivering visual warnings and alerts when occupancy limits are reached. Live occupancy can also help you optimize on facility management for zones like toilets and elevators by providing periodic sanitization for frequently used areas when they are least occupied.
People Counting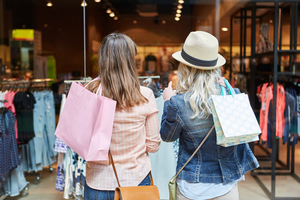 People Counting helps you track the total number of customers per day and per hour and get alerts when the threshold is breached to ensure that your staff is not being overly exposed. People counting data can help any business create value in terms of revenue and efficiency. By providing data on numerous aspects, you can make well-informed decisions related to benchmarking, figuring out the conversion rate to measure performance in different zones, and efficiently allocating your staff according to traffic peak hours.

Demographic Analysis
Demographic Analysis software helps businesses identify the demographic profiles of their visitors from gender, age, and emotional status. This solution is crucial for providing a customized and personalized shopping experience and better service.
Queue Management
Let's face it; nobody likes to wait in lines. Retailers experience substantial revenue losses due to long queues, as one in every three potential customers leaves if they have to wait in line for more than five minutes. V-Count's queue counter can accurately and anonymously calculate the number of customers and the time they spent in lines, which cuts down potential losses caused by long queues.
Heatmap Analysis
In-store heatmap analytics allow you to understand your customers' behavior inside the store, which areas are more popular, what products are most sought-after, and what motivates people to buy. This kind of data from heatmap analysis can highlight which product lines and zones are performing better and thus improve conversion rates and sales revenues. This solution can especially beneficial in the post-pandemic phase, as it helps you monitor the most visited areas and manage the disinfection process accordingly, optimizing costs, and guaranteeing customers' safety.
Why Choose V-Count
V-Count is the world's leading provider of visitor analytics solutions. It offers global organizations the latest in people counting, heatmap, queue management, and real-time occupancy solutions. V-Count provides its clients with actionable reports and software-based recommendations on how customers behave in their physical locations and offers insights on how to optimize their business operations, boost conversion rates, and increase profits.