How Technology Is Leading Retail Transformation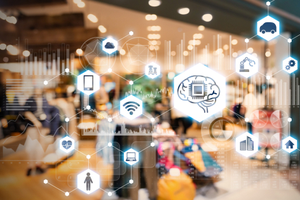 V-Count deploys retail analytics software and traffic counters to help business owners comply with social distancing and mask-wearing guidelines.
Practices of maintaining social distancing and wearing masks play a crucial role in limiting the virus's spread and ensuring safety. But for these safety measures to work properly, people need to follow the guidelines strictly. Unfortunately, this is not always the case, as it usually takes consistent efforts from business owners and managers to keep team members on track.
Today, most businesses lack an effective method of monitoring compliance with occupancy capacities, social distancing, and wearing masks in their physical locations.
Many companies are struggling with complying with government guidelines and recommendations to keep their employees and customers safer. This can be a daunting task for building operators and facility managers to handle manually. Luckily, however, technology can help.
Video systems and traffic counter devices can be deployed to help identify traffic trends, track patterns, and help building owners better understand how their spaces are used. These solutions and people counter software aim to give both building managers and tenants ta way to navigate working and living in the new normal.
For example, businesses can now use smart counters to identify if building occupants are complying with guidelines around social distancing and wearing masks. Advanced retail counting and data analytics can provide an industry-leading level of accuracy.
V-Count's most recent solution can help building owners comply with social distancing and occupancy guidelines. Using smart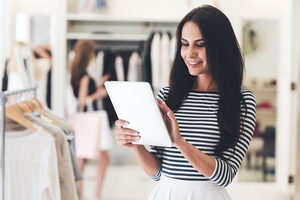 video analytics, the VCARE real-time occupancy solution conducts real-time monitoring of people entering a building to determine occupancy and ensure compliance with a building's or store's customized guidelines.
It is ideal for providing retail businesses, shopping malls, and supermarkets with actionable data to ensure customers' and staff's safety. Through digital screens that display safety recommendations based on predefined capacity thresholds, customers can stay informed about the number of people in different zones.
The solution reports occupancy live throughout the day, so owners and managers can identify issues and take immediate action. This also adds the benefit of having more control over facility management. Building operators can observe which areas have less or more traffic and provide periodic and frequent sanitization for the least-crowded areas.
Maintaining occupancy recommendations and social distancing guidelines in commercial retail settings is a key benefit that retail traffic counting can provide under the current circumstances. However, implementing retail people counter solutions can also offer a range of benefits that business buildings can benefit from.
Supermarkets and shopping malls can highly rely on the data of the number of visitors to make business decisions and measure business growth. People counting systems help to measure the number of potential costumers visiting a store or a mall. Retailers and shopping malls use people counting systems to estimate the numbers and behavioral patterns of visitors, evaluate the effectiveness of marketing campaigns, and ensure better placement of product displays within the store.
Moreover, combined with advanced analytical systems, people counters are used to measure several KPIs for better business insights. For instance, retail stores and supermarkets highly adopt people counting systems to measure conversion rate, visitor count, outdoor traffic, staff planning, dwell time, pedestrian foot traffic, walk-in rate, shopper to staff ratio, and customer path. In shopping malls, people counting systems generate KPIs like mall foot traffic, nearby mall entrance foot traffic, in-mall marketing, store proximity traffic, store capture rate, and store sales conversion.
Stay up to date and follow our periodical announcements here for the latest news.