How to Increase Sales With Optimized In-Store Selling Techniques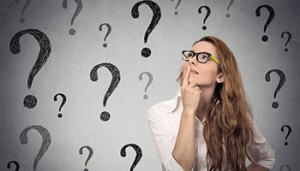 According to a study conducted by Time trade, 85% of customers actually purchase more than they intend without knowing exactly what they want initially. Having an optimized selling technique can be a retail store's most successful strategy. Once a visitor enters the store in search of a product, an optimized selling solution provides the opportunity to up-sell, cross-sell and increase their overall spending within the store. Not only that, it is an experiential moment when the shopper feels understood and becomes the advocate of the brand.
Store traffic volume and the design of a retail space is important. But the ultimate success behind customer acquisition and conversion lies in customer journey optimization. It's about seeing a bigger picture than just transactions, by viewing any consumer interaction as a new way to comprehend, educate and meet each customer's changing demands.
With the development of people counting technology, retail management can now design each location as a valuable touch point in the consumer journey. From staffing to merchandise, resting areas to the Point of Sale, present day customers have the luxury of fully "experience" shopping.
Understand the consumer experience journey
Retail brands need to grasp the importance of a consumer experience journey. To identify and comprehend the target consumer is just the initial step. Better yet, an emphasis should be placed on exploring opportunities from the eye of the customer. What are their desires, dreams and aspirations?
Having this empathy enables retail staff to bring the most relevant products and services to different client groups. Proposing a discounted paper towel package to someone who is searching for bathrobes is probably not a good idea. However, the latest trench coat can otherwise be worn well with this season's new boots which are in color coordination. In order to effectively cross sell and up sell, sales professionals need to propose relevant suggestions. This opens up the consumer's perspective while keeping their initial focus and also prevents returns, as many customers who were "pushed" into a purchase may sometimes have the regretful morning after. Ultimately, customers are educated, feel understood and thus are more inclined to purchase continuously.
Leverage the power of data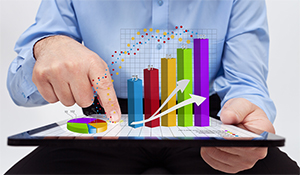 People counter technology shows how long the customers stayed and which are the popular routes visitors took within the store. This enables retailers to craft better strategies that increase the higher duration rate of visitors in each location. Retailers can effectively manage prime locations and boost sales by placing key products in heavily visited areas.
Also, retailers can leverage historical purchasing data and create optimized retargeting strategies based on customer's previous behavior. It is important that retailers take into account that each customer segment needs to be addressed separately. By analyzing past purchases, sales persons can identify customer's individual preference and can invite them back into the store with the appropriate product recommendations. With data capture, employees can note important events and anniversaries as opportunities to outreach to the consumer. If the client resides in another location, sales persons can also provide suggestions on future shipping, delivery and transfer options.
Be genuine
Forcefully pushing a sale can impact the conversion rate, most often negatively. Customers want to feel important and understood. By combining retail data with bottom up insights, brands have the option of understanding and optimizing their service both online and offline.
Customers can spot an in-genuine up-sell almost immediately. Instead, retailers can leverage technology and data to generate insights so each sale is tailored to visitors entering the store. In the end of the day, relevance helps tailor each shopper's visit to be unique and memorable one.