How to Position Your Retail Brand for Success in the 2020 Holiday Season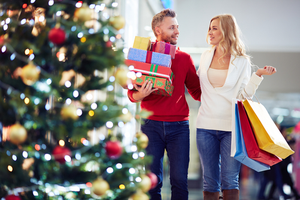 As we look forward to the holiday season, we can expect a change in holiday shopping habits. Holiday shopping will happen regardless of the pandemic situation, and people will still want to celebrate and buy gifts.
After more than seven months since the pandemic, the overall retail landscape is challenged with plenty of uncertainty for most brands. Travel restrictions and lockdowns are lifting, and the need to wear masks and maintain social distancing has resulted in a permanent shift in consumer behavior and needs. But despite all the challenges, the role of physical stores remains vital.
The pandemic has given rise to — or accelerated — several emerging trends that redefine the retail experience. Brands that can rapidly employ technology to service new and existing customers in innovative ways, both online and in-store, will be better positioned to have a successful holiday season. Those that don't adapt will likely not survive.
The Importance of the Human Element
Most brands underestimate the power of having a human connection and the value it provides to gain and nurture customers.
Retail brick and mortars provide a human element that is essential for customer satisfaction. The relationship between customers and employees can never be robotic or automated only. It's all about human beings interacting with each other, and there's no substitute for personal contact with a well-informed salesperson.
Boosting Safety & Profits with Cutting-Edge Tech
The 2020 shopper doesn't want to walk around in a crowded store. The most successful retailers will be the ones that can give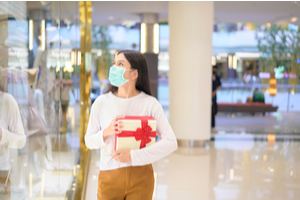 the customer a sense of safety and reassurance to shop comfortably in-store.
Contactless, same-day delivery; ship-from-store; curbside pickup; and BOPIS (buy online, pick up in-store) are the modern-day options retailers need if they don't want to risk losing customers to their competition.
There's more than meets the eye when it comes to ensuring customer safety.
Technology will be the pivotal enabler when it comes to this holiday shopping season. With the right technology solutions for people counting and occupancy monitoring, retailers can optimize their operations while providing a safe customer experience.
Leveraging retail analytics technologies to optimize certain aspects of the shopping journey ultimately leads to a more reliable customer experience and higher conversion rates. The benefits of the technology will enable retailers facing a busy holiday season to optimize their operations while providing a safe customer experience.
With V-Count's real-time occupancy solution VCare, retailers can display the numbers of people inside the store in real-time with safety recommendations on digital screens at the entrances. Staff can also stay updated and take immediate actions through email and mobile alerts when limits are reached, limiting their exposure and keeping them and the customers as safe as possible.
Retailers can also monitor occupancy capacities for different zones – like toilets or elevators – to optimize sanitization depending on customer traffic.
Zone counting and heatmap analytics are also an excellent solution for stores looking to redesign their space's layout to minimize risks and increase profits. Store managers can understand the visitor flow within the stores, which areas they are most attracted to, what products they search for, and what motivates them to buy.
Holiday shopping is going to look different this year. Still, retailers that aren't afraid to lean on new technologies will quickly find themselves better able to cope with a shifting retail scene.