We were at the India Retail Forum!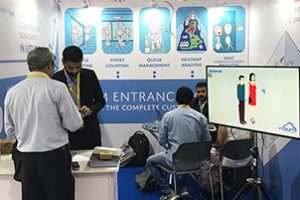 We were an exhibitor in Retail India Forum 2018 with our partner in India, Identifeye. Retail India is the annual leading retail event where industry professionals meet the technology providers and discuss the future of the business.
Our partner in India, Identifeye, talked about how visitor analytics can change retail for the better on the stage during the event and we had the opportunity to meet prominent retailers of the region.