How Luxury Brands Can Leverage Big Data To Attract Millennials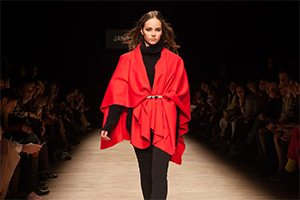 According to a recent report by The Boston Consulting Group, the luxury goods industry will grow to become a $1.4 trillion market by 2024. Ideally, this would mean good news for traditional luxury brands. In this case, however, it is cause for worry. The problem is that brick-and-mortar luxury brands have always struggled to attract millennials (young people between the ages of 23 and 37). Currently, millennials make up over 35% of the US workforce—more than any other generation. In the coming years, this figure is expected to rise.
Now, market forecasts show that as they grow into their prime earning years, millennials will drive the growth of the luxury goods industry. Given how they are taking over the workforce, this prediction rings true. They are expected to contribute 130% to the growth of the luxury market, and by 2024, millennials may account for 50% of what would be a trillion-dollar market.
Millennials grew up in the digital age, and their buying processes/decisions are different from what traditional luxury brands are used to. To compete favorably with the likes of Net-A-Porter and Farfetch, these brands need to rethink their marketing approach. Big data offers them a way to do this.
The Importance of Data Collection
Big data describes the technologies—and processes—used to collect and analyze customer data, and afterward, create analytics that describes customer behavior. Many luxury brands have some customer data (e.g., names, age ranges, purchase histories, gender, income level, etc.). If appropriately leveraged, these details (as meager as they are) can be used to improve customer engagement and boost sales. However, they are mostly underutilized.
To level the playing field and compete with online retailers, brick-and-mortar luxury companies need to collect more data. A great place to start would be measuring customer behavior, identifying what customers need the most, and pivoting accordingly.
Some luxury brands are already re-evaluating their marketing strategies. For example, Burberry is leveraging video tools and digital solutions to make the most of customer data. Similarly, Hilton's Waldorf Astoria Hotels & Resorts launched a 'Live Unforgettable' campaign using insights gained from customer data analysis. This was the first digital-based campaign implemented by the company, and it further outlines how luxury companies are changing to match evolving trends.
Before others in the market can replicate digital campaigns such as this; however, they need to collect customer data. This gives them an insight into what their customers want, and how they can reposition to satisfy these wants. Whatever strategies brands plan to implement, they need raw customer data.
Big Data and Retail Analytics
As a manager at a luxury brand, you must use the data you collect to ask essential questions. Who are your customers? Which age range do most of all customers fall in? Are you attracting the demographic you want to? What products/services do your customers want? How satisfied are your customers when they leave your store/business location?
With big data, customer's profiles and in-store behavior can be analyzed to provide answers to all these questions. V-Count's Demographic Analysis Software, for example, provides luxury brands with a means to separate their customers by age, gender, and satisfaction levels. Their Heatmap Technology can be used to plot customers' journeys through a physical space. It helps brands identify the sections that receive the most traffic, how much time customers spend in every section, and which products receive the most engagements.
If data from the Demographic Analyzer shows that you are not attracting customers within a particular age range, you need to refocus your marketing efforts. The goal is to get more people in this demographic to relate to your brand and visit your stores. Your marketing strategy must include social media platforms that they frequent, and any message you put out needs to resonate with your target market.
Using Big Data to Create Customized Experiences
If you are already attracting (or when you attract) the demographic you want, the next step is to keep them satisfied. You want them to visit your stores, make purchases, and become regular customers. You also need them to tell their friends about your brand. This is only possible if you give them a memorable shopping experience. It's easier to do this when you know what they want; big data makes this possible.
A famous manufacturer of luxury watches, stationeries, and leather goods, used video analytics to generate heatmaps in their retail stores. By identifying the sections of the store that customers spent the most time in, they were able to increase sales by 20%. H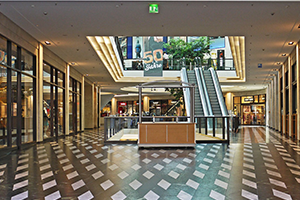 ere is what they did: using heatmap analytics, they pinpointed the best places in the stores to place product lines and sales associates. So, as customers spent time in these sections, they saw items that they liked. To avoid cart abandonment and keep lost sales to a minimum, staff were deployed to these sections to help customers complete the buying process.
There is other retail analytics software that can be leveraged to understand customer behavior and consequently, predict what they want. V-Count, for example, provides People Counting Technology (measures customer footfall in physical spaces) and a Business Intelligence Platform that uses machine learning tools to create actionable reports from customer data.
What This Means for Your Business
If you run a luxury goods store and you don't attract the right prospects, you are shortchanging yourself now and in the future. Market forecasts say that millennials are the future of the luxury goods industry. By leveraging big data and retail analytics software, you can attract the demographic that is taking the workforce by storm.
Every customer is a potential brand ambassador. So, if you can provide them with a personalized shopping experience, they will probably tell their friends about you. If you can make them loyal customers now, whatever the future brings, you are assured of a constant stream of visitors.