We Have A New Office in London!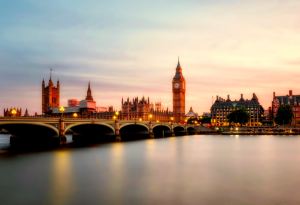 As part of our exponential growth and continuous effort to meet our customers' needs, V-Count's expansion continues with our new office in London, UK.
Our Regional Sales Director Miss Nesrin Louise Samli has relocated to our London offices, where she will lead V-Count's aggressive expansion plan for the UK and other European markets.
When asked about her intentions for the upcoming year she said "V-Count continues to innovate and grow, and the opening of our London offices is the next strategic move to accommodate this. Here in London, we will be central to support both new and existing customers implement powerful analytics technologies across their businesses, while effectively bridging our own business activities across the EU. Personally, I am ecstatic to be leading this new expansion, and look forward to delivering the best services this industry has to offer."
We continue to deliver the best possible visitor analytics technology to our clients worldwide.