Online to Offline Conversions and How to Track Them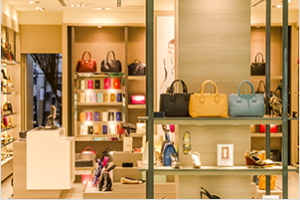 People spend up to 5 hours on their connected devices every day and many of their decisions are based on their time spent online. Yet, these decisions not only have consequences offline, but they are also carried over to the physical world.
There are services emerging such as Google's location and Adwords tools working in combination, which estimates the conversions based on the Adwords data cross-referenced with Google maps data. The internet giant aggregates data collected from smartphone users and uses location history for educated guesses to gain insights into the effectiveness of ads and their impact on offline conversion.
Estimating store visits via Adwords campaigns, pushing for more click and collect options or turning the tables and creating custom landing pages for your offline marketing and sales campaigns, QR codes and such can only give you partial visibility of your customer journey. Once they are in the store, you would lose visibility if you don't employ the proper visitor analytics mechanisms.
Omnichannel: Hype to Reality
Omnichannel is about flawless user experience. It is merely supplying the same ease of use and flow in-store both online and in the physical world.
Contrary to popular belief, It is easy to track customers in physical spaces as well as virtual spaces. Similar to the online behaviour, you can track when your customers arrive in your store, their peak visit times in the day of the month or any other time frame through Retail Analytics. You can analyze visitor data and changes of seasonality as well as cross-referencing this data with specific time frames.
Many of the visitor behaviours have parallels in both worlds. For example, you can easily tell which items in your online store are popular. They are not necessarily the most sold ones. They maybe are the items selected by a large portion of visitors but not bought eventually online. You can cross-reference data this with in-store analytics.
You can check your online store searches or clicks and cross-reference it with hot zones in your store, identifying the reasons behind purchasing decisions. Are your physically popular zones carry items that are also popular online? What are their conversion rates when compared with digital stores? Do online searched boost offline purchases of certain items?
All these omnichannel questions can be answered by the powerful insights gained by employing visitor analytics technology in physical spaces. What starts online is frequently finalized offline and it is easier than ever to reach conclusions to create marketing campaigns, optimizing online and offline customer journeys and boost profits.