People Counting during the Holiday Season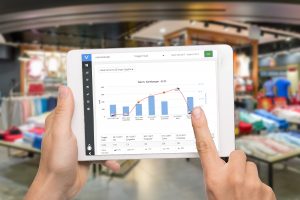 Seasonality is the greatest predictable change in the calendar. When the end of the year approaches and there is still a gap to close for achieving targets, it is good to know things are going to get better soon. With the start of US Thanksgiving almost all industries have been energized by holiday spirit. No matter which holiday customers' home country celebrates, business people know it is time to shop, travel or visit a certain place people find joy.
Holiday season and New Year's shopping is a crucial last curve for the retailers before the year ends. They built up anxiety of expectations and some unexpected results later, the holiday shopping season is upon us. Macy's CEO saying that there is still room for Amazon and other players in the retail market and Walmart showing strong signs of Q4 growth, retailers globally seem to be optimistic this year as they haven't been for quite a while. Nonetheless, consumers both have more means and platforms to buy. Yet again, online platforms are not always customers' choice with hefty purchases. It is retailer's biggest advantage that platforms don't offer great personalized service as their staff or that customers cannot touch and feel the merchandise as they can in a store – and they almost always do.
Good News for Retailers!
Even though their journey starts online, customers are more willing to visit stores this year. Google's latest report shows that "Where to buy…" searches has spiked 85% this season. That means customers will be shopping in-store more than they have done so in the last two years.
Retailers are almost always ready to serve their customers with their champion staff and exquisite offerings. Now it is time for them to put their customer data to good use and empower this valuable data for their advantage in this climactic moment of the year.
Good News for Everyone!

Good news for airports, shopping malls, supermarkets as well! They will see a big change in their visitor traffic soon and with the help of visitor analytics like people counting systems everybody will be more informed about your customers this season.
People counting technology identifies the visitor traffic and patterns to deliver meaningful data to help businesses determine their strengths. With the help of people counting systems it is healthier to make business decisions. This holiday season V-Count's people counting, queue management and heatmap products will be helping businesses once again to innovate and differentiate from the competition by getting to know their customers.