People Counting Technology – 2017 Recap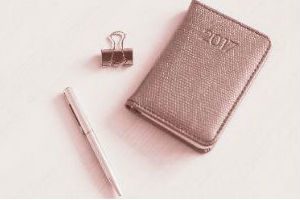 There is no doubt that each and every other industry is going through a digital transformation – and there is no reason retail industry should be an exception. Just like every other business, 2017 has been a year of digital transformation for retailers.
Those who embraced the digital opportunities took advantage of being the early movers of the industry. They provided their customers a smoother and more enjoyable shopping experience and also procured a very valuable data set about their customers which they can use in order to improve their operations and increase their profits.  There are numerous possible tech advancements retailers can benefit from. But the hottest technologies of the physical world were visitor counting and queue management technologies in 2017.
People Counting and Staff Elimination Systems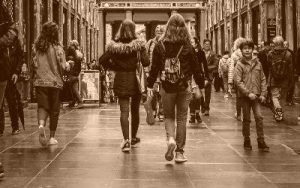 People counting systems come in handy not just for retailers but many other possible businesses such as, but not limited to museums, airports, events and exhibition venues. Retail being one of the most advantageous industries that can enjoy the benefits of people counting, has the ability to increase the number of conversions and average basket size through analyzing people counting data. Using data to make operational and strategic decisions give retailers a substantial advantage to be one step ahead of their competitors.
In 2017, retailers increased putting people counting systems to better use to enhance their business outcomes in many ways.
By analyzing people and street counting data, retailers arranged their window displays, store layouts and merchandise to excel their performance. This way, retailers had a chance to attract more customers by providing them a more engaging shopping experience.
People counting systems also came in handy for staff optimization and performance evaluation. Data obtained from people counting enabled retail managers to be more accurate when evaluating the performance of store staff. Additionally, optimizing the staff operations in parallel to the number of visitors allowed retailers to cut costs and increase the level of customer satisfaction.
Benchmarking was yet another advantage that retailers who used people counting systems enjoyed. With the data obtained from multiple stores, retailers were able to locate their highest and lowest performing stores. People counters allowed the management to set realistic sales goals on average basket size and compare the performances of multiple stores before making operational decisions.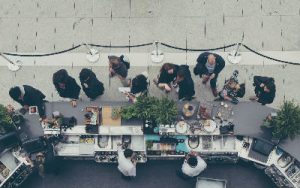 In an industry as competitive as retail, customer satisfaction is the most important factor management needs to consider in order to ensure a continuous revenue stream. Retailers are no longer just selling things. They're selling the experience of buying things. And it better be a good one.
Queue management systems allowed the analyze the data to reduce average customer wait time once again in 2017. Waiting in long queues is perceived as one of the most deterrent aspects of shopping experience. Most of the customers either give up without making the purchase or visit a competitor because of queue times. Long queues because revenue drops up to 39%. Luckily, queue management technology is available for retailers to avoid these losses and enhance profitability!
Queue management technology allowed retailers to analyze average time spent waiting in queues, define the optimal checkout queue lengths and allocate the staff accordingly. The application of operational decisions using this data helped retailers prevent the loss of any sales opportunity by diminishing the abandonment rate and enhancing customer loyalty repeatedly. Long term customer loyalty is of utmost importance in terms of generating long term profits and this can only be done by ensuring a pleasant experience of shopping at your store.
Another valuable technology that retailers have used to analyze and understand consumer behavior in 2017 was heatmap analysis. Today's retailers are not just curious about what their customers buy, they are also interested in how they shop, what their preferences are, what attracts them, what they ignore etc.
Heatmap analysis tools helped retailers determine the areas majority of their customers are gravitated towards in their stores and the items they are interested in. Using this data enabled retailers to differentiate which zones are more engaging and which products they offer performs better than others.
Retailers that used heatmap analysis tools enjoyed a lot of strategic advantages that helped them optimize their businesses and distinguish themselves from the competition.
By using heatmap analysis retailers have collected data that helped them improve their store design and optimize the most popular areas in their stores, measuring the success of their products, putting the most popular products forward and delisting unattractive ones.
2017 – A Year of Technological Transformation in Retail Industry
All in all, 2017 has once again been a great year of transformation in retail industry. More and more retailers have started to use technology in order to differentiate themselves from competitors. It is certain that next year even better solutions will be offered and even more retailers will start using technology to provide a better shopping experience for their customers and to make sure they make the right strategic decisions to stay relevant!