How Retail Outlets Can Remain Agile in the Digital World While Retaining Footfall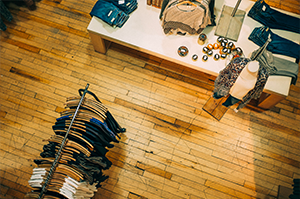 As society grows increasingly digital, consumers are accessing products and information like never before. Between social media, online-shopping, and voice-activated platforms like Amazon's Alexa, the customer is firmly positioned in the driver's seat.
Companies are feeling the impact of the shift from conventional to modern retail. Those who watched with bated breath while businesses like Sports Authority and Toys R Us closed their doors may be wondering how to maintain footfall as customers are opting for online solutions to their retail needs.
Here are some tips for your business to remain agile in today's consumer society:
Embrace the digital arena, but leverage the physical space
For retail to still be relevant for the consumer, the retail space must add some sort of value to their shopping experience. With the buyer's ability to purchase products from the comfort of their own living room, the physical retail space must leverage just that—the physical. Stores are places where customers can go to experience the functionality of products. IKEA embodies this concept, with an entire floor of retail space devoted to real-life compositions of their products. By giving the consumer a place where they can envision your products in their own lives, you are offering something that a website simply cannot supply.
Think of your business as being in a constant "beta" state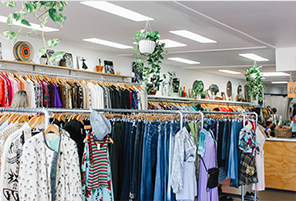 Customers have unlimited access to online shopping platforms. This means they are not hindered by location or hours of operation. In order for businesses to maintain footfall, they have to be doing something different to enhance the shopper's in-person interactions.
A benchmark for long-term success of a retail location is the ability to be adaptable.
One of the best ways retail stores can remain agile is to consider your business as a prototype. Businesses are adopting a "fail harder" approach; meaning stores are constantly adapting and readapting their model. If their new initiatives fail, they simply adjust project goals, and try again. By preserving a constant testing or "beta" state, businesses are able to remain relevant to the consumer and offer a unique shopping experience.
Be present for your customers at every touch point
There are many ways your customers can access your business, and these avenues continue to grow and change. Emails, websites, mobile applications, search engines, social networks, call centers, kiosks, and even electronic shelf labels, all provide a connection from your business to the customer. Patrons often utilize multiple touch points interchangeably when engaging with businesses. They might research and compare reviews of a product online from a personal computer. Then pull up the same information once they are physically in the store from their mobile device. Clients even turn to social media outlets like Facebook and Instagram to gain information about goods and services. By positioning your organization at every touch point for the consumer, you are participating in a greater conversation with your customers that can lead to retention, loyalty, and maintained footfall.
Connect with your customers through digital means
With review sites like Yelp and Google Business, customer feedback has become vitally important for businesses. Not only can consumers respond to businesses about their experiences, but potential customers can see these reviews and make choices about engaging with your brand. By listening to your customer's feedback, you are able to see ways to improve their interaction with your business.
Review sites aren't the only way to connect with clients. Many locations are choosing to install digital devices to help inform and guide patrons throughout their establishment. Retail outlets like Sephora and Target have built functions in their mobile applications to help shoppers locate the products they need while in-store. These digital features give your customers a fully immersive experience in your space and help to bridge the gap between online and in-person transactions.
Invest time in researching digital tools
There are a number of data analysis tools that can help shed light on shopper behavior. When attempting to improve your customer's retail experiences, tools like heatmap analysis can revolutionize the way you see your establishment. Heatmaps are specifically designed to track which areas of your store are getting the most customer traffic. With this kind of information, you can learn which product displays perform the best, how long guests linger in a certain location, and which spaces receive little to no traffic at all. This kind of data is invaluable to businesses that want to increase their visitor traffic and remain relevant to the consumer. Other tools like people counting, and mood, age, and gender recognition software, are essential to providing business insight and their ability to remain agile.
What this means for your business
Consumers are demanding agility. With the ever-changing ways in which customers are able to access products, businesses must remain on their toes to keep the attention of their market. By taking steps to remain agile, you ensure the longevity of your establishment while retaining footfall. The retail environment is changing, and those who can change along with it stand the greatest change of success.
Learn how consumer analysis tools can improve your business. Get in touch with us to start your free trial;