Software For Retail Analytics: Exploring Modern Retail Solutions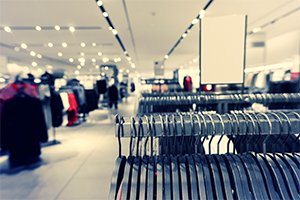 Retailers have been analyzing customer behavior and shopping trends for years, even when the technology to do so effectively didn't exist. From short surveys that sought to understand what customers liked to handheld people counting devices that measured foot traffic in stores, store managers have always recognized the importance of analytics.
Thankfully, technological advancement has made retail analytics solutions more widespread than ever. Retail store owners and managers now have access to cutting-edge software that helps them understand how customers behave in their physical locations. They can now measure and track footfall and analyze how it impacts sales and conversion, identify trends, benchmark store performance, and optimize store operations.
The Benefits of Modern Retail Analytics Software
Modern retail technologies can be leveraged to monitor every part of the sales process. From customer attraction and retention to merchandising to product listing and placement. The effectiveness of marketing campaigns can also be evaluated. Key metrics like draw-in rate, dwell rate, cart abandonment rate, customer-to-staff ratio, and average time spent at checkout can be monitored and improved upon.
Furthermore, managers gain more control over their store and can implement strategies to optimize operations. With the help of analytics, they can identify and cut out needless expenditures. They have a better understanding of customers' shopping experiences, and they are better placed to resolve any complications and delays in the buyer's journey.
V-Count is the leading provider of retail analytics software in the world, and we offer retailers the solutions they need to boost individual KPIs and overall store performance. Our retail solutions include People Counting, Heatmap, Queue Management, Demographic Analysis, and a Business Intelligence Platform.
Increasing Store Traffic with Retail Technologies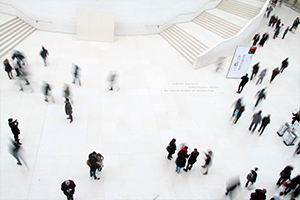 Retail analytics software goes beyond tracking a store's footfall and sales data. The solutions can also be used to gain deeper insights into analytics and devise ways to improve them. For example, data from the People Counting solution can be analyzed to show visitor traffic trends. If the data indicates that the store is failing to attract enough visitors, there are several potential solutions.
Firstly, data from people counters and street counters can be evaluated to find the store's draw-in rate. This is the percentage of people that entered a store/the people that walked past. If the figure is too low, efforts can be made to attract more passersby. The store may also ramp up marketing in a bid to increase traffic. The Business Intelligence Platform provides a means to monitor and evaluate the effectiveness of marketing campaigns.
Sales, Conversion Rate, and Analytics Solutions
After boosting traffic, the next metric to improve is the conversion rate. This figure highlights the number of store visitors that make a purchase. If a store is attracting large crowds, but only a small fraction of them are buying things, sales figures will be impacted negatively. The store's revenues and profits will also be affected.
Analytics from the Heatmap and Queue Management Systems can provide insight into why visitors are leaving a store without making purchases. Heatmap Technology outlines how customers move around a physical space, and data from the software can be used to identify bottlenecks and delays in visitor's paths. If people are struggling to find the sections and products they want, they may get frustrated and leave.
Similarly, the Queue system tracks wait lines and checkout queues. Analytics from the system shows how many minutes customers spend on queues. Reducing checkout time may reduce cart abandonment rates and lost sales opportunities. This will, in turn, lead to a higher conversion rate, more sales, and a higher profit margin.
Technologies for Optimizing In-Store Operations
According to a Microsoft study, 54% of customers have higher customer service expectations now than they did in the past. At retail stores, customers want a streamlined shopping experience. They want sections to be accessible, and they want to find their favorite products every time they visit. Customers want attendants around to assist, and they don't want long queues at the checkout.
To ensure a great shopping experience for all customers, retail stores need to operate optimally. There are retail technologies that make this optimization possible. Analytics from People Counting can be used to identify a store's busiest periods. These timeframes are to be taken into consideration when staff schedules are being prepared. During busy periods, more attendants need to be deployed, and more check out stalls are required to reduce cart abandonment.
Analytics from heatmap can also be used to improve store layout and product placement, making it easier for visitors to find the sections and products they want. The busiest sections, as identified by historical heatmap data, will need more attendants than others. These sections may also be ideal for promoting discount offers, as well as introduce new products.
Adopting Modern Retail Analytics Solutions
Retail analytics solutions make it easier to understand customers' in-store behavior. This, in turn, makes it easier to predict what they want and optimize your store accordingly. Progressive retailers are already adopting these technologies to gain a competitive advantage, and they are using insights provided by cutting-edge software to optimize every facet of their operation.
To leverage the retail solutions discussed above for your store, visit v-count.com now.