V-Count: A New Dimension in Retail Technologies | Retail analytics solution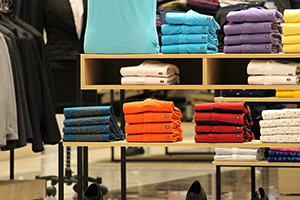 From placing a single, horizontal infrared beam across store entrances, to thermal counting systems, people counting solutions has come a long way since its launch. In parallel to retailers needs, the industry has grown fast, and it has grown big.
Nevertheless, there has always been issues that have caused flaws in the system.
Accuracy rates for instance, has been a knotty problem for both sides. Even though devices reach accuracy rates of 96-98%, it doesn't do this all the time. Even when it does, sometimes it can count people standing side by side as one, shadows as people, and thus has only been able to live up to rough estimations, never a decision-maker.
No more. It seems the industry has decided to tackle to bull by its horns…
With new 3D technology, 3D people counting devices are adding a new dimension to retail technologies. By having the ability to identify depth and distance with its built in double lenses, these new devices like that supplied by the V-Count platform, will be able to do achieve market-leading 99% accuracy rates, all the time.
The 3D device can differentiate between actual people and their shadows, adults and children and is immune to all other external variables such as weather conditions and sunlight. This means it can also be used outdoors, and count people in outdoor locations, such as university campuses, buses and even national parks.
Moreover, the new technology provides real-time data transfer to online channels from which retailers can monitor the number of visitors in their stores, in real-time.
It goes without saying, people counting device is constantly finding ways to better itself and purify the data it is providing. This new 3D invention, however, might just be the biggest game-changer to date.