Why separately counting your staff is vital and how to get your real conversion ratio?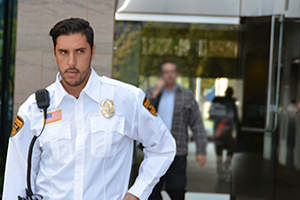 The necessary steps that should be taken by retailers to drive more sales are well known. First you start with alluring more and more people in to your stores. Then you convert these visitors into customers. Finally you convince them to spend more. Increasing the visitor traffic is pivotal to this process because once they are in your stores they are waiting to be convinced and buy.
Nonetheless, the strategies that should be formed to convince your visitors depend on thorough analysis. These data should be gathered immaculately, otherwise they mostly fail. In this case the most important data you can have is your customer traffic. In order to optimize the decision making process, business owners and store managers should have a clear understanding of their stores' potential, how many opportunities they lose and how to minimize losses.
Conscientious business owners and store managers always aim high and prefer to leave nothing for chance to be successful. Their main goal is to receive the purest traffic data. Video based people counting is the best way to measure the total number of people that visit your stores on a daily basis. Thanks to the constant developments in the last ten years it is possible to count with up to 98% accuracy.
However, there are still some tweaks that should be made. The most important addition to the regular people counters is the staff reduction feature. During the day personnel enter and exit the stores a several times for various reasons. Every time they enter and exit your stores your visitor traffic data increases. These entries and exits cause deviations from your pure customer count. There are even cases when a security guard wanders around the doors all day long. Eventually suboptimal accuracies leads to erroneous analysis and misguided actions that will affect your stores' performance.
One of the recent developments that will resolve this issue is Wifi Tracking. Wifi Tracking pins down the MacIDs of the personnel. As long as all the staff has a smart phone with an activated wifi option, people counters with this feature will be able to track the motion and location of staff. Thus their movement in and out of your stores gets calculated and deducted from the total count.
This will enable you to have a much more accurate traffic data to evaluate and make the right decisions. With the help of this new feature store managers have one more metric to draw conclusions: Pure Customer Traffic Data!