The Benefits of People Counting Technology to Retail Stores and Shopping Malls
With the growing popularity of e-commerce stores and online shopping, many predicted that brick and mortar retail stores were on the brink of irrelevance. They were wrong. In 2018, retail stores in the United States made a record $6 trillion in sales. New strides in technology led to the rapid advancement of online shopping and in a similar manner, new technologies are helping retail stores and shopping malls stay competitive.
People counting devices are at the forefront of this rally as more physical stores are leveraging technological solutions to optimize operations, improve customer satisfaction, and boost profitability. Here are some benefits of people counting technology to retail stores and shopping malls:
Retail people counters provide valuable visitor analytics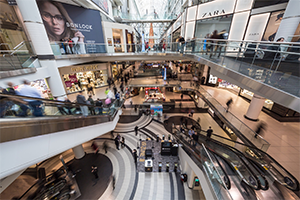 People counting devices placed at strategic locations in a retail store can be used to collect valuable customer data. When this data is interpreted, it gives managers a better idea of how their store is performing and which areas need improvement.
For example, data from street counters can show how many people walked past your store, while people counting devices tell you how many people visited. This informs the manager of the need to perhaps make the store more attractive to passers-by. If your store is opened from 8 am to 9 pm and your people counter shows that you hardly get any customers before 10 am and there is a customer rush around 9 pm, it may be a sign that you need to adjust your opening hours.
Visitor analytics helps retail stores understand their physical locations better vis-Ã -vis customer interaction. When utilized correctly, the data collected can be used to provide real value.
Data from customer counters are used to optimize sales and conversions
With people counters, retail stores can measure customer conversion rate and lost sales opportunities. Data from the devices tells you how many people visited your store, and checkout data tells you how many sales were completed. By comparing the numbers, you can see how many visitors actually bought something and how many sales opportunities were lost.
The manager can then take steps to find out why some visitors abandoned their carts and how to prevent a reoccurrence in the future. Some common reasons for lost sales opportunities include long checkout queues, poor customer service, and subpar product listing/arrangements.
Traffic counter devices measure the effectiveness of new ad campaigns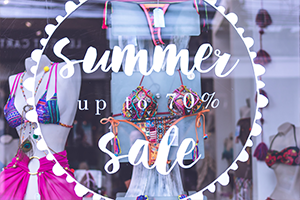 In the past, when a retailer launches a new advert or marketing campaign, they can measure how well sales improved as a result. With traffic counters, they can go deeper into the numbers and measure how many more people visited the store after the advert was released. They can find out how many people passed the store without going in, and how many of the visitors made purchases.
If a lot of people passed the store without walking in, that may be a sign that the marketing campaign was not very effective. It needs to be optimized and with data from the people counters, it can be tweaked until it is effective. If many people visited but a good percentage did not make purchases, it shows that the advert worked but in-store operations need to be improved to boost customer conversion.
Traffic counter devices not only tell you how many sales were made, but they also measure how many visitors were attracted to the store per $ spent on marketing. This helps retailers determine the viability of every marketing campaign.
People counting technology helps to improve in-store operations
To run a store optimally, it is important to make constant improvements. Without technology, it is difficult to make these changes within a short time. People counting technology, for example, helps to improve in-store operations like staffing, customer service, and product restocking.
Personal customer service is one of the few advantages that physical retail locations have over online stores. Therefore, it is important to ensure that a store is well-staffed during busy days and peak periods (as shown by data from people counters). When there are enoug