Visitor Analytics to Boost The Efficiency of Your Physical Locations
Easily access and view your traffic data metrics with customizable reports and get a comprehensive understanding of your customers' behavior from entry to exit.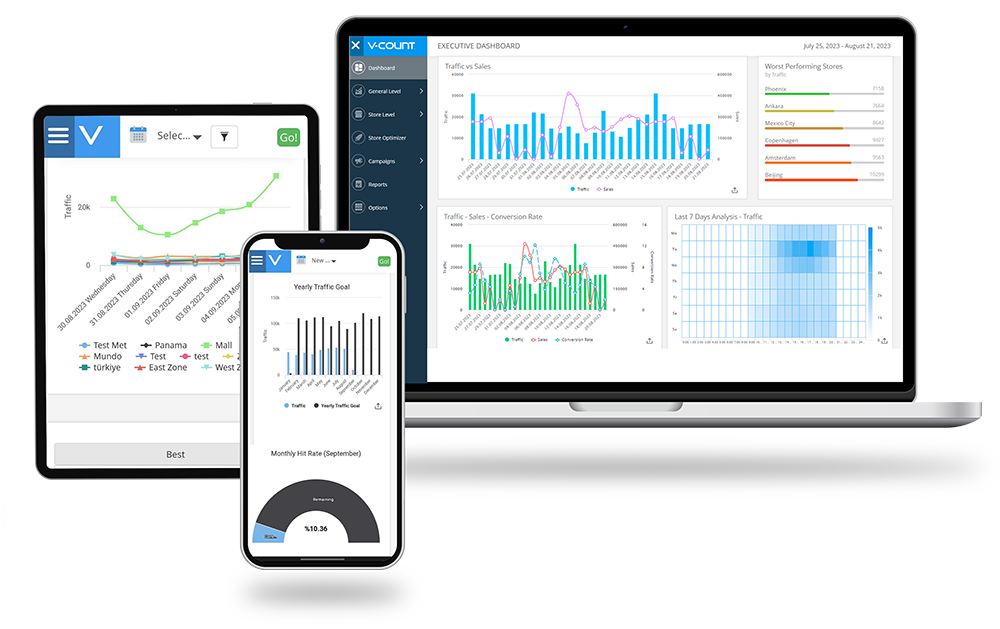 Visitor Analytics to Boost The Efficiency of Your Physical Locations

Compatible with All People Counters
Operating a network of stores, malls, airports, or other facilities? Have you invested in various brands of people counting sensors? Replacing them all at once can be challenging and expensive. V-Count is compatible with modern people counting sensors, ensuring a straightforward setup. With Boost BI, comparing your various stores or facilities becomes effortless.
Enhance the performance of your people counting sensors with Boost BI by having all your data centralized in a single location. Connecting Boost BI to your data takes less than two days. Furthermore, Boost BI accommodates 19 languages, ensuring accessibility for a global audience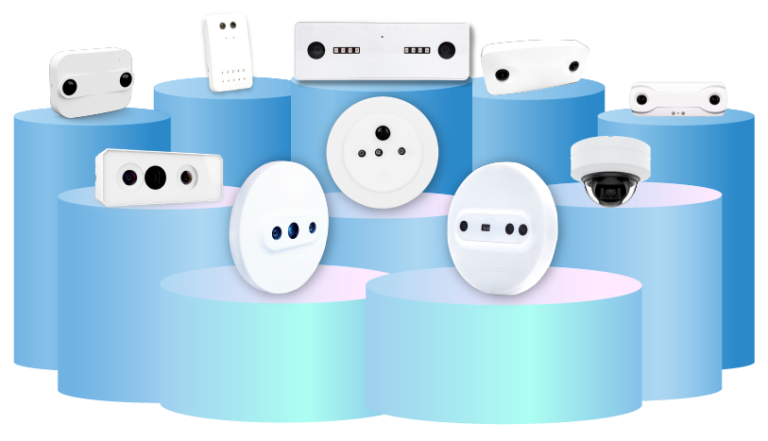 All your data, connected. Synch your existing apps to get more work done.

Privacy-Focused, GDPR-Ready Analytics
When it comes to visitor counting, businesses must follow the regulations of GDPR and only all-in-one sensors like V-Count's Ultima sensors and depth sensing technologies can provide 100 % privacy. If your system processes camera stream in a separate server and software setup, your system is not GDPR compliant and you are at risk.
At V-Count, we prioritize the security of your customer and visitor data above everything. Our cutting-edge sensors and solutions are perfectly designed to comply with strict GDPR regulations.
With V-Count solutions, you'll be leveraging advanced anonymous counting methods, guaranteeing that neither customer nor staff data is ever stored or recorded, meaning that, safeguarding you from potential legal penalties.
Don't risk non-compliance with GDPR regulations. Trust V-Count for data security.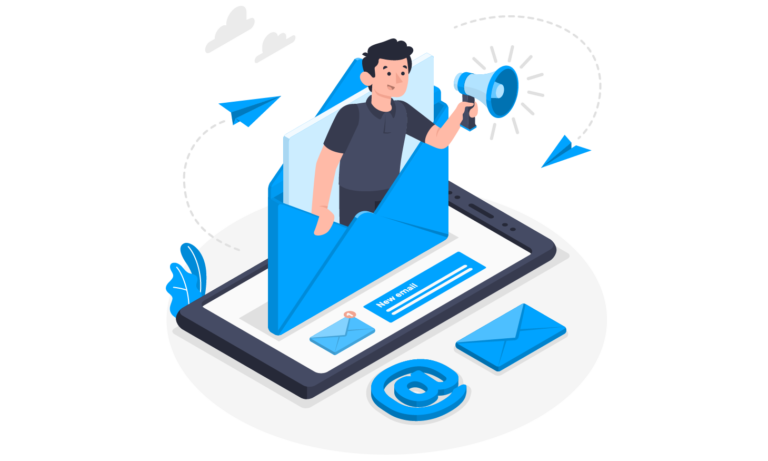 Subscribe to our newsletter
In a rapidly evolving business landscape, staying informed is not just beneficial—it's imperative. Subscribe to ensure you remain at the forefront of visitor analytics industry knowledge.