Keep track of your street-to-store conversion rate, to eventually boost sales and profits. Your draw-in rate shows you how successful your marketing efforts and window displays are and if your visitors are drawn to those visuals.
V-Count's fully embedded 3D counter can measure the number of potential visitors passing by, those entering, and your store's draw-in rate with up to 98% counting accuracy.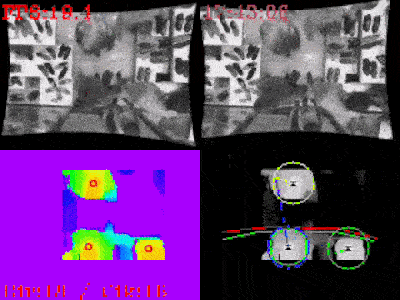 With our high tech people counting and new 3D stereo vision counter, you will detect the number of people who visit your store and analyze how many of them turned into actual customers. Also, measure the traffic in your stores at different locations and times of the day, to find the best places for in-store displays, and make sure your staff schedules are accurate according to the customers' demands.
With benchmarking your stores' performances, you can optimize your marketing efforts & window displays to catch the biggest sales opportunities!
With both of our mobile push notification and in-store push notification solutions, you will draw an increasing number of customers into your stores by offering them the right product for their needs. As a result, you will encourage them to buy more items, and increase your average basket size.
Boost your sales volume & conversion rates by meeting your customers' demands at all times.
With V-Count's new stereo vision 3D people counter, detect your potential customers' gender and age to plan your marketing campaigns, merchandising, store layout and product purchasing strategies to target the right segment. Also, arrange store designs and make cost effective product purchase and merchandising decisions with your customers' gender and age.
With V-Count Heatmap In-Store analysis, you can track and analyze your visitors' behavior, their buying preferences and the paths they take inside your stores. In turn, you can design your stores, audit your inventory and optimize your staff's allocations according to their behavior.
You can also strategize your success and apply it to the other areas, which get less traffic and attention.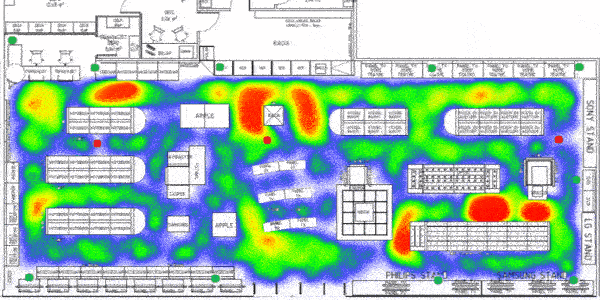 Discover how your customers move around the store. With Pathmapping, measure your "pure visitor flow" by dropping the number of your staff from the number of your total visitors.
Strategize your sales, marketing activities and merchandising decisions according to the av. waiting time percentages of your visitors.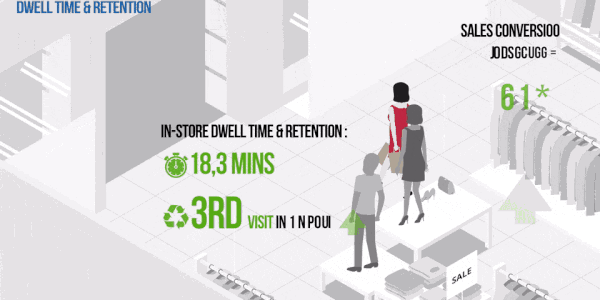 Optimize your marketing & in-store activities to increase av. waiting times of visitors to encourage them to buy more and increase your sales.
With "retention rate", know exactly how many of your customers return to your stores more than once and target your loyalty programs specifically for these customers.
Count the number of people in your checkout and changing room queues and their waiting times. Hence, accelerate the payment process and increase number of daily transactions.
With our real-time queue alert system, get notified when your queues exceed a certain number of people to increase service at the right time, to decrease abandonment rate and increase loyalty.