Why Retailers Should Use A People Counter to Benefit Their Businesses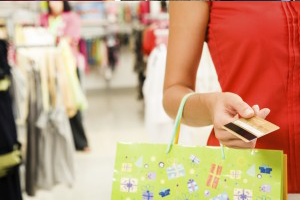 Have you ever wondered how many potential shoppers do you get on a daily basis in your stores? And even better, have you every thought how many of them actually bought something before leaving the store?
In today's retail world, where there is ruthless competition between physical and even online stores, retailers need to turn every opportunity into sales. They cannot create strategies and gain sales volumes without knowing some concrete facts and analyzing customer behavior. This is where, people counting come into play and helps retailers get an accurate measure of footfall and conversion rate to create the most suitable marketing strategies and raise profits.
At the core of people counting, there lie three main benefits. First and foremost, as a retailer, you will be able to understand your customers' wants and needs so you can serve them accordingly. Next, you can determine if your marketing campaigns and ads are running correctly and reaching the targeted customers. At last, you can always optimize your staff and their work schedule.
Understanding your customers' wants and needs is the key to success. By using a people counter and along with the right people counting technologies, you will be able to understand;
*The areas your customers visit the most in your stores. Hence, what they are interested in.
*The number of potential buyers you get on an hourly, daily, and even monthly basis.
*The number of buyers you get out of those visitors.
Optimizing your marketing campaigns is another crucial point when trying to boost sales and generate more revenue. As a retailer, you are running ads and creating marketing campaigns and activities, but the real questions are;
* "Are they reaching the right targeted customer base?"
* "Are they effective enough to boost sales?"
You can always compare people counting results on the week of your promotions and campaigns with the week before or after, to see how effective your campaigns have been or if they have given you the ROI you expected. By placing a people counter throughout different sections of your store, you will be able to see where most of your traffic is and you can concentrate your marketing campaigns on those best performing sections.
Lastly, your staff optimization is an important aspect in terms of customer satisfaction. Your main question here should be;
*"Am I allocating my staff correctly to where they are supposed to be to keep all my customers fully satisfied?"
You can use a people counter to count traffic in your stores to determine where your staff is supposed to be when there are customers around. This way, you will know exactly how you are designating your personnel to leverage the service your customers want and need. Hence, you will have many returning and loyal customers in your hands.