How to Measure Your Omnichannel ROI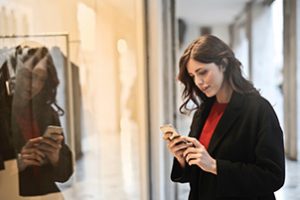 Purchasing is a complex process and there are so many different factors to change the equations of buying decisions such as age, gender, location and even mood. Customers are looking for easier and more enjoyable shopping experiences no matter the medium and some retailers still are not fully ready for that. Shopping is not only changing with the introduction of different platforms but also with the imposed rules of the new "experience" economy.
Retailers have been chasing the idea of innovation for a while now. However, retail innovation needs to be a seamless accession of the brand and needs to serve the purpose of better engagement both in-store and online. The points of sale are now the points of experience. After a while, most of your customers will not remember how much they have spent on an item but they will remember how they felt purchasing it.
Rules Have Changed. Have you?
In a world where online stores are moving to become brick-and-mortar destinations, it is impossible to succeed with the old rule book. "Successful retailers know they need to think like a technology business," says Jill Standish, the Senior Managing Director for Global Retail Consulting of Accenture, in a recent article. "That means reorganizing their IT to ensure their business interactions – with customers, partners, and wider ecosystems – are as smooth and as friction-free possible."
Jack Ma of Alibaba coined the phrase "new retail" in 2017 to replace "omnichannel". It highlights the convergence of online and offline strategies. Online and offline are no longer separable. In 2018 Daniel Zhang has elaborated on Ma's phrase and said that providing value to customers means better utilizing the data and embracing the constant change.
How to Embrace the New Retail and Measure the Success
While retailers reorganize themselves as technology companies, data becomes more and more important and abundant only to those who cultivate it. Today, there are sufficient tools to collect data on different online platforms as well as offline mediums.
In an economy where every dime spent must bring at least the triple amount, accountability is a major concern for all professionals. They need to report, analyze and optimize all their actions. Even though it seems easier to track results online, offline is not the uncharted territory anymore.
V-Count solutions helps retailers – and service providers alike – to understand their visitors' behaviour and gain insights into otherwise invisible patterns leading to buying decisions. All the data collected offline (in-store) and online feeds into V-Count Business Intelligence Platform where retailers can analyze how much they spent versus how much they earned. Plus, they can clearly define the next steps to optimize the customer experience, increase customer satisfaction, and most importantly the profits.
"New retail", "omnichannel" or "multichannel". No matter which term you choose to use, the constant of this equation is to serve your customers in the best possible way to keep them engaged and employ data for better results while keeping your investments in check.