The world's largest retail expo is just around the corner and we can't wait to meet and connect with you all at NRF 2023! Make sure to visit Booth 4069 to meet our expert people counting team and see our cutting-edge technologies live and in action. Prepare to be impressed because we're bringing our A-game to NRF, and you won't want to miss what we've been cooking recently.
The National Retail Federation is expecting over 950 exhibitors and 100 sessions at this year's event, and they're also bringing  "The Consumer Product Showcase" back. The fair is aimed at all retailers, whether small-to-medium-sized owners, independent retailers or industry leaders. NRF 2023 will take place between 15-17 January, and the V-Count team will be there throughout the whole event, ready to show you how accurate and reliable people counting technology can seriously improve your operations and grow your business.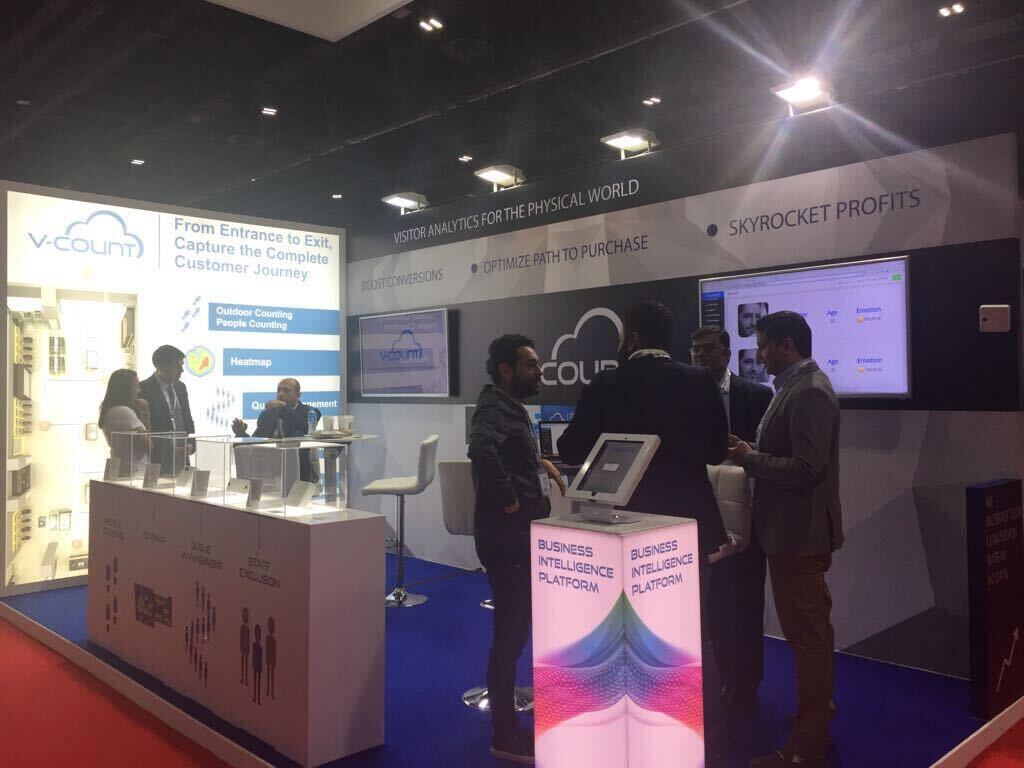 Without further ado, let us clue you what's waiting for you at V-Count's NRF booth and why you should visit us.
Table of Contents
Meet Our CEO and Key Players of The V-Count Team
Live Demo of The Most Accurate People Counting Technology
Live Demo of The Most Accurate Gender Recognition Solution
Live Demo of The Most Accurate Staff Exclusion Solution
Discover Our New Technologies
Conclusion
---
Meet Our CEO and Key Players of The V-Count Team
Introducing Demirhan Buyukozcu, our Founder and CEO, and he's pretty hands-on with everything we boil here at V-Count. He's accompanied by MEA, APAC Regional Sales Director Tuna Vehaplar Kartal, APAC Sales Manager Eddie Wong, Europe Regional Director Iris Ceylan R., and Americas Regional Sales Director Amy Brownfox.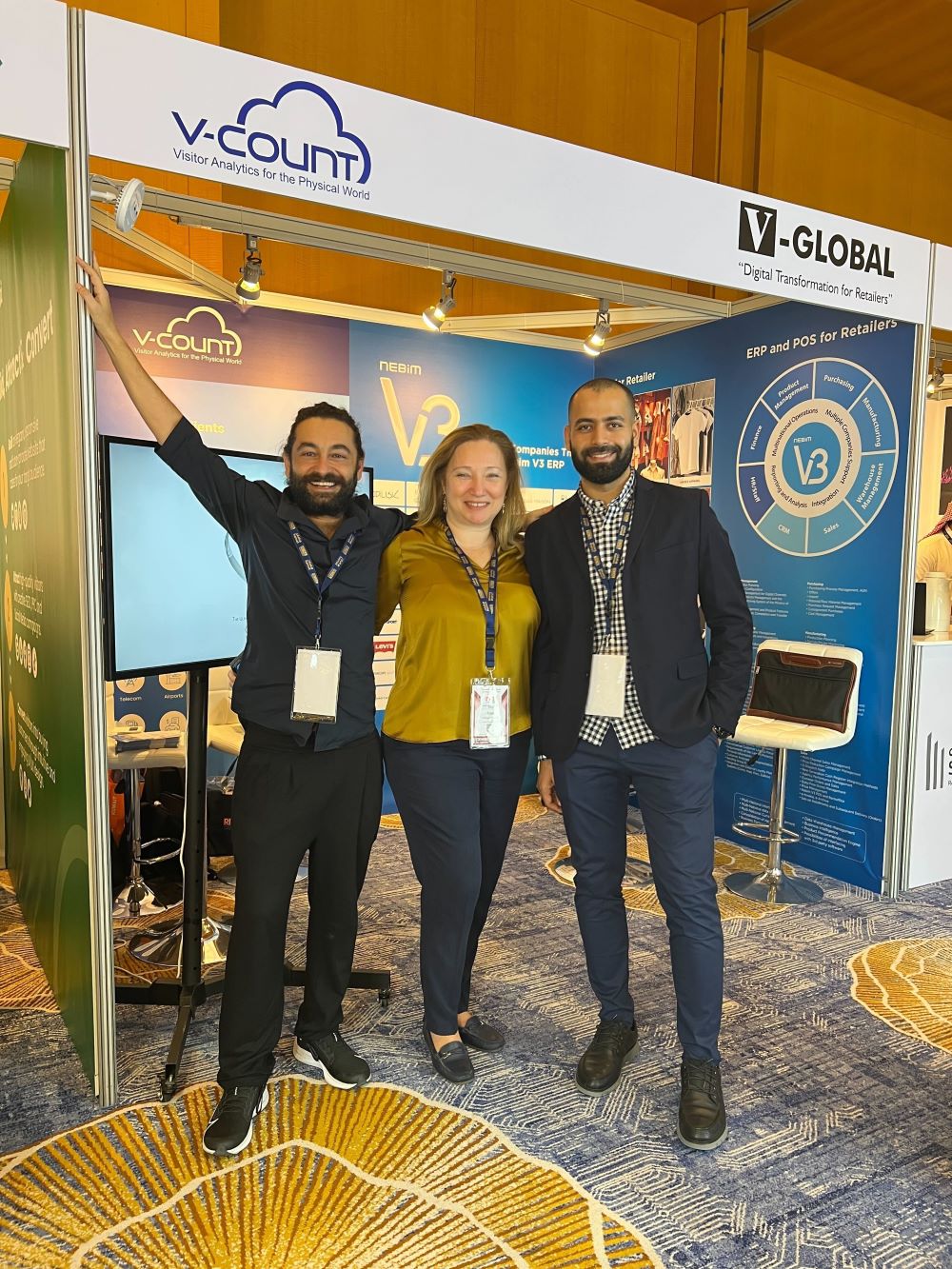 Our team at NRF 2023 will be ready to answer all the questions you have about people counting and how this technology and accompanying solutions can help maximize your revenue, grow your business and improve your relationship with your customers. The team has a wide variety of experience across several industries and is exceptionally good at providing business-specific solutions on the spot.
Our experts will conduct live demonstrations of our Ultima Series sensors and various solutions that can improve your business approach. We'll also show live how we transform this highly accurate data into actionable insights via our online visitor analytics tool dubbed Business Intelligence Platform.
Live Demo of The Most Accurate People Counting Technology
Like you, we, too, are in a very competitive market in which almost every brand claims to provide the highest accuracy in people and traffic counting for the physical world. However, we are no fans of empty talk and would instead back up our claims with factual data. After all, we strive to help you get accurate and reliable information about your establishment and assist you in making data-driven decisions.
V-Count's Ultima Series sensors are powered by the most modern and trustworthy technology currently available: 3D Active Stereo Vision. This technology mimics human vision but can count people accurately even in complete darkness. While our super-accurate sensors mimic the human eye, they're GDPR-compliant. We don't store any facial data; delete it all within milliseconds.
V-Count's Ultima Series sensor can count the footfall traffic and analyze visitor behavior with 99% accuracy and can do it under some of the most challenging conditions. We know this is all quite the big talk, but we stand by our claims. Visit us at Booth 4069 and witness it yourself.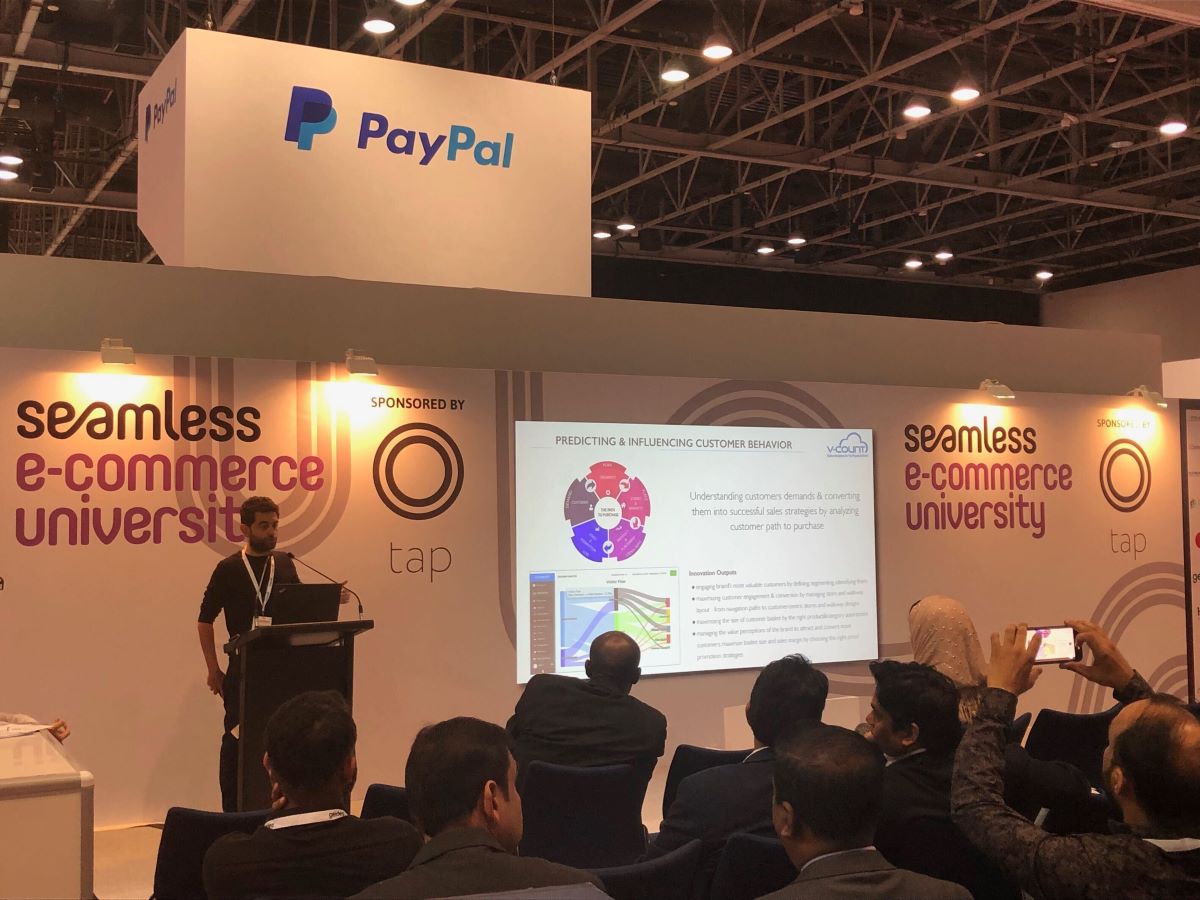 Live Demo of The Most Accurate Gender Recognition Solution
Technology is ever-changing, and so do what customers need and want. As a decision-maker, you, too, must be willing and able to change with your visitors. Knowing the number of people entering and exiting your establishment is extremely important. You need more than exact numbers to understand who your customers are and what your store is trying to tell you.
Our flagship sensor Ultima AI and its cost-effective version Ultima Go, both offer accurate gender and age recognition, and as far as precision goes, we're standing firm and can say that there's no better than us in this regard. Our sensors provide 95% accuracy allowing you to combine several other actionable data and develop customer-centric ad campaigns and promotions.
If you want to dig deeper and understand visitor behavior thoroughly, Ultima Prime brings the power of zone analytics to your fingertips. Find us at NRF 2023, and let us show you how it can improve your business with a live demo.
Live Demo of The Most Accurate Staff Exclusion Solution
Gathering accurate and reliable visitor data is already complicated and said data could be easily distorted in several ways. Your people counting data will become unreliable if you include your team's in and out numbers, and the same applies to other solutions. Even a 5% deviation can lead to problems and is easily avoidable.
At V-Count, we use IR (infrared) technology to power up our Staff Exclusion solution, and we're more than happy to show you how it works face-to-face.
For the curious mind that can't wait till NRF 2023 or won't be able to attend this time: V-Count uses IR-powered wearable tags (that we provide) to determine who is a visitor and who is a staff member. These tags have magnets inside them, so your teammates can wear them effortlessly and safely. Grab your drink and drop by our booth; we can show you how it works and how your business can benefit from it.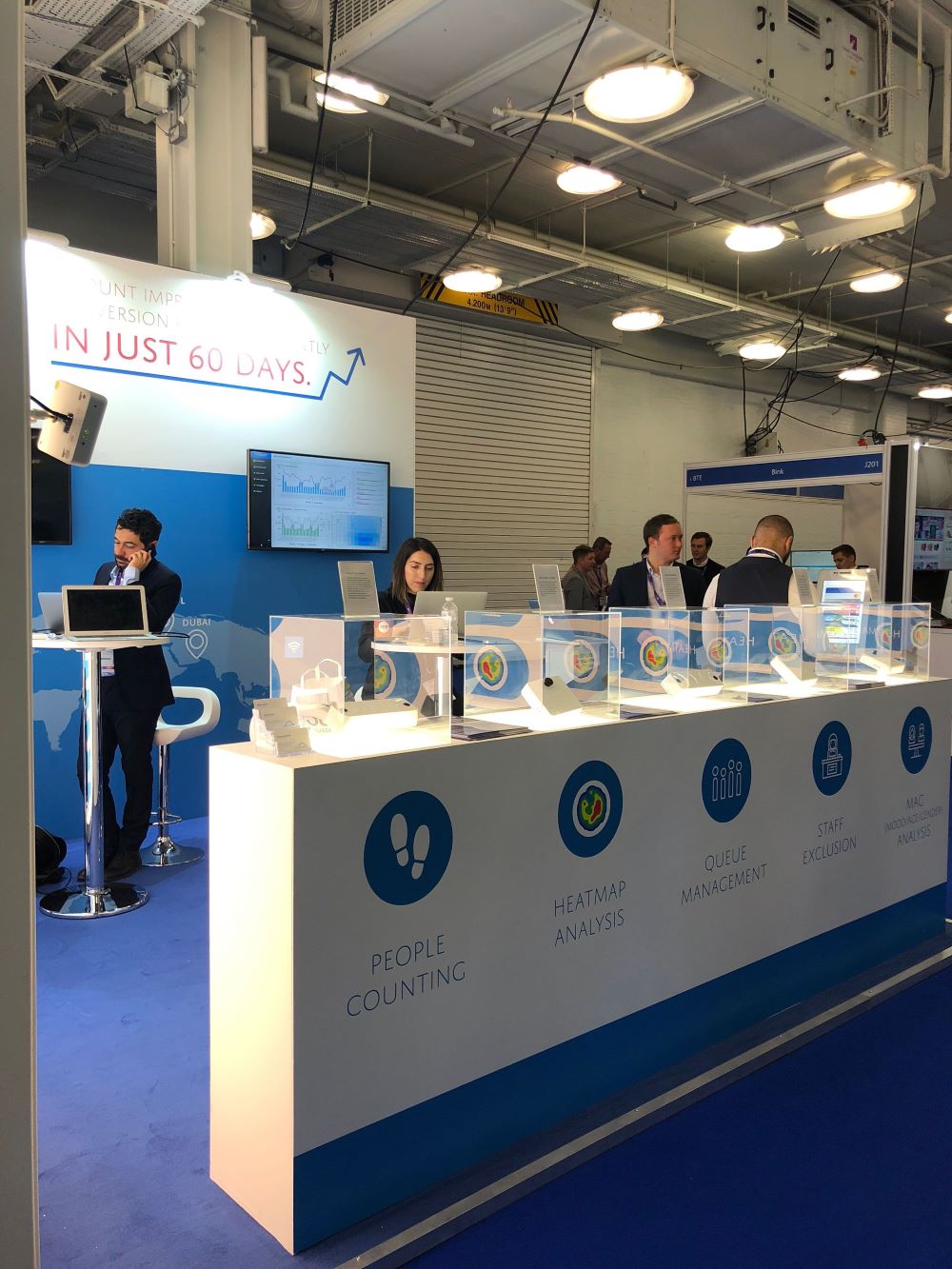 Discover Our New People Counting Technologies
The Perfect Match is What "Counts", and that's what we seek to deliver to our partners. This is why we develop the hardware and software for our products in-house and keep our ears open to our partners' feedback. As a result, we can stay one step ahead of our competitors, develop new, exciting technologies, and be more flexible.
The year 2022 saw us come up with two brand-new sensors, Ultima Go and Ultima Prime.
Ultima Go is our cost-effective people counting solution for up-and-coming small businesses, entrepreneurs, and minority-owned companies. It packs a serious punch while being affordable. We launched Ultima Go in mid-2022, and it's already been picked up by popular brands such as Nike, Birkenstock, and Fossil across several regions.
Ultima Prime is the go-to technology to understand every step of the customer journey across an establishment from entry to exit. It uses the power of zone analytics to help you understand what your visitors want and how much time they spend in specific areas.
If you're visiting NRF and looking for new ways to take your business to the next level, find us at Booth 4069 and see our tech in action. We're eager to meet you and show how people counting can take your business to a whole new level when it's done right!