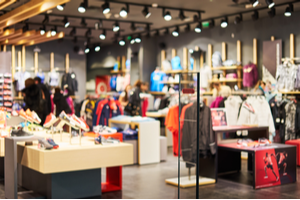 If you ask any business if they use analytics to optimize website performance, the answer will most likely be "of course!". Companies understand that operating a website without proper analytics tools is useless. So why not use in-store analytics for brick and mortar locations?
Global brands spend millions each year on their digital presence. Often the budget for managing and updating the website alone is seven figures. However, we frequently find that those same brands operate vast retail store networks without any retail analytics software in place to measure their brick-and-mortar store performance.
While website analytics provide a vast amount of information on who is using your site and how they're interacting with it, the focus is ultimately on one single aspect: Conversions. How many people that visit your website are converting?
Conversion Rate Optimization
Conversions on a website may mean different things to different businesses. It may simply be getting people to subscribe, sign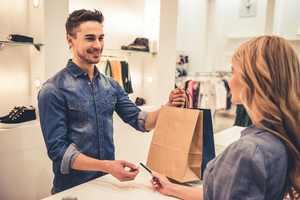 up for a newsletter, or download an e-book. Fundamentally, conversions are the number of people who make a purchase.
Conversion rate optimization (CRO) is a thriving industry that is continuously growing. The effort most companies put into evaluating, testing, and tweaking their website to increase conversion rates is enormous. The majority of brands have an internal marketing team, a digital agency, and social media agencies, all working towards one common goal, to increase the conversion rate.
Compared to digital costs, physical stores are expensive. The typical cost of opening a retail store, keeping it open, and running it is likely to cost six figures per year in rent, outgoings, and staffing. For retail chains of 50 or 100 stores, these numbers are multiplied. This makes digital budgets seem insignificant in comparison. In addition to that, the revenue generated in physical retail stores is much higher than that of a website.
So, why don't retailers run sophisticated retail analytics solutions and footfall technologies in their physical stores? And why aren't they applying the same CRO tactics to their retail stores?
Because it's easier, all that is needed for website CRO is Installing an analytics tool on your website and optimize with A/B testing and updated copy to see results.
For brick-and-mortar retail stores, however, CRO takes more than just a few clicks. You first need to find a retail store counter and analytics provider – like V-Count – to understand which solutions suit you and how to use the data to drive more sales. With actionable data, management can work with staff to deliver better customer experience and, ultimately, an increased conversion rate.
Retail analytics for physical locations aren't only a worthy investment but should be a top priority for retailers; here's why:
Retail store traffic exceeds website traffic
Most retailers have a higher number of people visiting their physical stores than their website.
Retail stores are a more significant investment
A physical store is much more expensive to set up and operate than a website. As a result, it also has the most impact and can deliver higher returns.
A store customer is worth more than a website visitor
People walking into your retail stores are going there with a purpose. They have shown a tendency to buy by walking in. They are a single interaction away from making a purchase.
Customers are already in your store
As a result of your marketing efforts, customers are walking into your stores. With store analytics, you can make the most of every single sales opportunity.
It all starts with V-Count
Without measuring customer traffic, increasing your sales conversion rate in retail stores is near impossible. V-Count combines the most advanced people tracking traffic counters and data reporting to deliver accurate and actionable data that drive better results.