There's no reason to beat around the bush, the world is swiftly changing to cloud-based software solutions, and you are either a part of this change —unless you're running a business that needs on-premises software explicitly— or considering switching as well. As the software market has evolved over the last decade, a trend toward cloud-based software has emerged, accelerating its adoption speed across the planet. Advancements in cloud technology, the Covid-19 pandemic, and lockdowns increased the speed of adoption and even BigTech companies are now heavily relying on Cloud-based solutions.
Companies of all sizes consider shifting to cloud-powered software systems due to several reasons; some important ones being not needing a dedicated IT team, easy implementation and maintenance, regular updates and improvements, manageable costs, and drastically quicker response times to security attacks and possible breaches.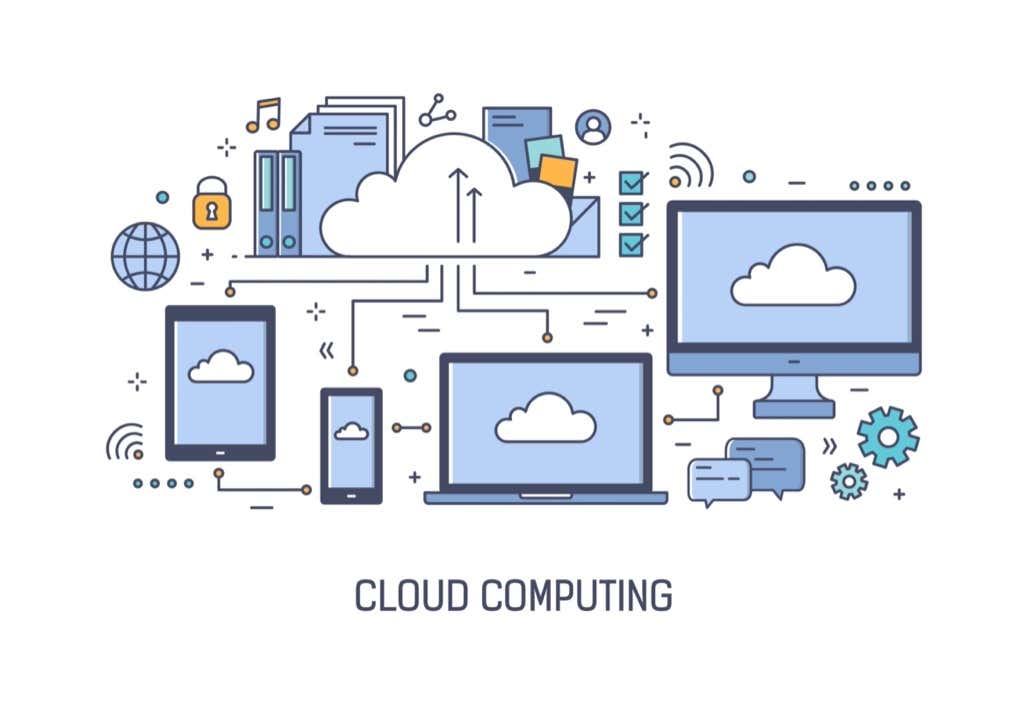 On-Premises hosting, on the other hand, is quite limited and becoming outdated rather fast. Considering the need for human power behind it, this software business model comes with many hiccups that cloud users don't even have to consider anymore. For years, cloud technology was seen as a higher security risk, but that's only partially true, and in most ways nowadays the cloud is more secure and agile compared to its older sibling, provided you're working with the right partner.
In this article, we'll briefly explain what cloud and on-premises refer to in software and further explore why cloud-based software as a service (SaaS) is the right way to go for a business. We'll also compare cloud-based solutions to on-premises software across security, cost, maintenance and convenience.
---
What is The Cloud?
In simple terms, "The Cloud" (or the less popular term "Cloud computing") refers to servers that are accessible through the internet, along with their software and databases. There is almost always a pay-as-you-go/on-demand business model attached to the service and it requires no direct active management from the customer side. Cloud-based software users can access the service (in V-Count's case, an online and customizable dashboard) via a web browser or through a dedicated application, be it on a PC or a mobile device
International Data Corporation (IDC) expects cloud computing to become the dominant service in the upcoming years and says it expects the cloud market to reach $1.3 trillion by 2025. Other data providers and research companies such as Gartner, Fortune, GDC, Data.ai and more share a similar view to IDC, but they expect the growth rate to be a little slower.
What is On-Premises?
If you've been around for a while, you should be somewhat familiar with what on-premises software refers to. In contrast to cloud computing, on-premises software needs o be installed and run on a computer that belongs to a person or business entity. The data stored in this computer can't be accessed via web browsers or other devices unless it's connected to the very same network as other computers. Some on-premises software solutions use cloud saves to allow their customers to allow access data at all times; however, this option is readily available for the cloud whenever you need it.
Comparison Between Cloud vs On-Premises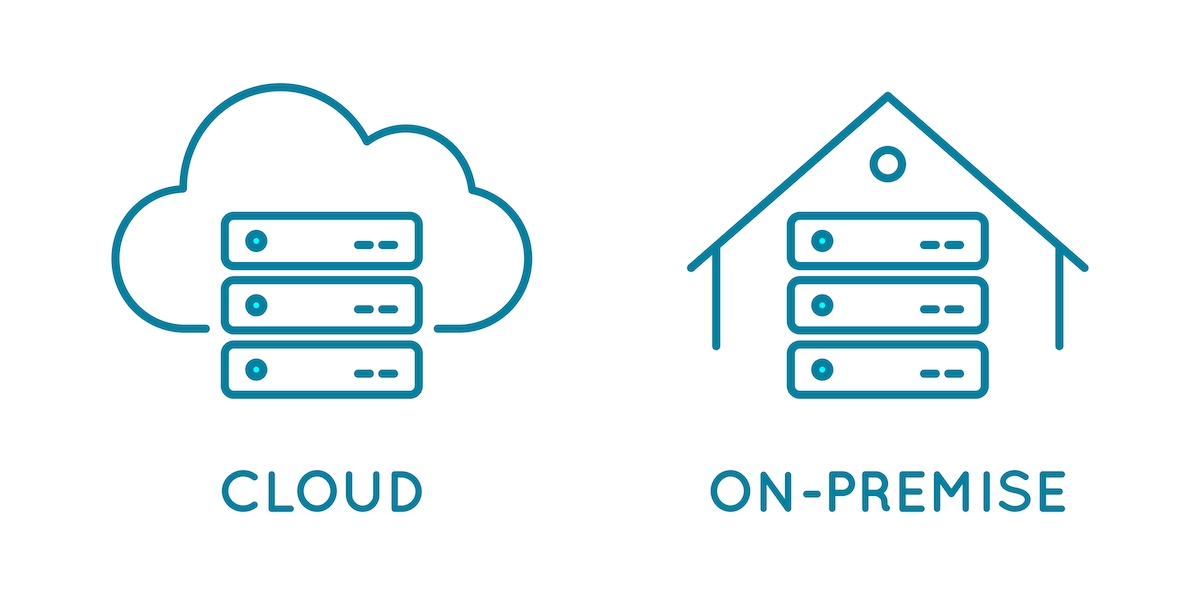 Now that we know and understand what these technologies are, we can start comparing the two and see the advantages of using cloud-powered SaaS to improve your store's performance. The competition is fiercer in today's business world and investing in the right technology can help you maximize your profits and reduce or even completely cut out unnecessary costs.
When you're running a retail store or an organization like a museum, library, or expo center, you may also have to invest in specific hardware like people counting sensors or cloud-powered POS systems to gain a competitive advantage over your opponents and when the hardware is involved in the equation the cloud becomes even a more preferable choice.
The Cost
Cloud computing is an on-demand service, not a lifetime investment. Depending on the SaaS provider and the product, you can sign up for a monthly or yearly plan. It's cost-efficient, flexible and easy to scale up and down. 
The cloud eliminates the need to have a dedicated IT team and minimizes IT operation costs. You won't need powerful hardware to run complex applications, and it can also help your business reduce capital expenditures in a variety of ways. Under on-prem services, the server management is handled by your company, but when it comes to the cloud the provider takes care of it all, leaving little to nothing to the customer.
Say you want to optimize your brick-and-mortar business' performance and maximize your revenue and now you're on the market for a traffic counter. Opting for an on-prem solution will have you pay a large upfront fee, while at V-Count you'll face no initial cost, just the affordable yearly subscription fee.
On-prem severely increases the cost of maintenance and implementation of new services, even a simple software update can become a time-consuming headache. You'd be facing a separate cost structure for the aforementioned new services and infrastructure as well. On the cloud, you only pay for what you use and you can make adjustments as you go.
On top of all that, you'll have to consider the cost of running the on-prem software on your device. For a small company, the increased energy cost is tolerable perhaps, but the larger your company is (or rather the more computers use the software) the more expensive your energy bills will become. Software running on your computer will increase energy consumption, while in terms of cloud-based services the provider handles the cost of running intensive software.
Data Security
The common misconception about cloud computing is it's not as secure as on-prem, but in this matter, it all depends on circumstances. On-prem puts you in control and you're fully responsible for keeping your data secure. In cloud-powered software solutions, the provider is responsible for keeping your data safe and sound.
A cloud-based service provider most likely has more resources and a better-qualified team dedicated to data security compared to a regular retailer. This team can respond to attacks and breaches immediately be it day or night. Having a dedicated team alone can drastically reduce the chances of data breaches and discourage hacking attempts. If you're to choose an on-prem service you'd need your own experts and they'd need to be available in case of an emergency. A data breach isn't something you can brush off till the next working day. 
For instance, V-Count goes through regular audits and back-tests by independent and leading organizations and has a team of data experts to respond to any attack that may occur.
Maintenance
This is yet another key aspect where on-premises software solutions significantly fall behind and they can't keep up with the advancements in technology, especially if the software solution is to be bundled with hardware. 
Remember "on-premises giving you full control over everything", well, this also means you have to handle all the maintenance that comes with it. You're the only truly responsible party to keep the system running on a daily basis. You'll have support options from the seller, of course, but the response time will take significantly longer, and may take days even. Meanwhile, cloud-based solutions offer shorter response times, almost always within hours. If it's a minor issue the update or fix may arrive in less than an hour. Problems you may encounter with on-prem that may take days to resolve may be solved on the cloud without you even realizing there was an issue to begin with. 
Your cloud-powered software provider can run regular health checks for both the software itself and the hardware connected to it, which isn't a thing for on-prem since the seller won't have access to your internal systems. 
Also mentioned earlier, you won't need an IT team to keep things running and smooth with a cloud software provider and any issue that pops up will be resolved by your provider. 
Convenience 
Going with cloud-based technology will save you money and time, but there's more to that. Cloud services offer greater value; your software solution will be able to keep up with times and new trends by receiving automatic updates that add new features, and if the hardware needs updating, that too can be done automatically. 
On-prem limits accessibility in many ways, especially when it comes to mobile devices. Considering how this approach is becoming swiftly outdated, it's no surprise that on-prem sellers are having a hard time producing mobile-friendly versions of their software. There are exceptions, but they're few and far between.
If you're set on opting for an on-premise solution, you'd have to ask for manual updates from your seller, both for the software and the hardware.

Conclusion
In most cases, on-premises software management and maintenance costs can be significantly more expensive than cloud computing. You'll need a powerful enough device to run it, purchase expensive licenses, and have at least an IT person and ideally an expert team. The annual cost of an IT expert alone will most likely be costlier than putting your trust in a cloud-powered solution. 
The cloud model (SaaS) is cost-effective, accessible, can connect you with others, flexible, arguably more secure in a number of ways, saves you from management and operational costs, and can automatically stay up to date with minimal to no effort depending on your choice.
If you're interested in improving how your physical spaces are managed and maximizing your revenue via a cloud-powered people counting system, you can reach out to us and request a demo via the button below.