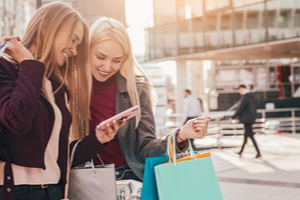 COVID-19 altered the way customers shop, and the way retailers do business now and in the future. Retailers are responding to changing consumer behavior and demand with more urgency in the wake of COVID-19.
From operations and staffing to marketing and a technology ecosystem powered by real-time consumer data, the pandemic-induced shift has led retailers to change their view of their entire business to become more consumer-centered.
An experience-led customer journey has the potential to make life easier for consumers, which ultimately drives trust and loyalty. Every touch-point with the consumer should be looked at as an opportunity to go beyond a transaction and provide value to connect with shoppers, build trust, and create a stronger brand.
With this opportunity for retailers and brands to evolve, how can they go about it?
Understanding Your Customers
The retail industry has always thrived on finding ways to get consumers through the door. Prior to the pandemic, building an omnichannel strategy was not a top priority for most traditional retailers. That all changed with the pandemic when e-commerce suddenly became a lifeline for an industry that had no other way to reach its customers.
Since the pandemic isn't over, retailers should not rely on a single channel strategy to drive sales. Instead, they should focus on a multi-channel approach model founded on deep, enriching relationships at every step of the consumer journey. This strategy requires retailers to build a sophisticated understanding of how consumers live, eat, shop, work, and play — and use this knowledge to provide value in the right place at the right time and in a way that respects the consumer's data and their privacy.
The Power of Data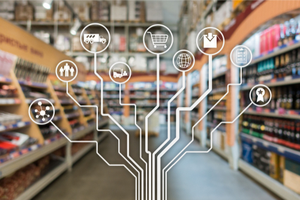 Data is the fuel that powers a personalized and unified consumer experience in a world where every journey is different. Building on data captured with people counters and translating that data into actionable insights with retail analytics platforms can develop a complete picture of consumers' wants and needs, as well as expectations and preferences, and use it to provide value, build trust, and stand out in a highly competitive retail environment. Doing this the right way can make a retailer a valuable and indispensable part of a consumer's life.
Both e-commerce and brick-and-mortar stores play a role in the future of retail. Your supply chain, data, marketing, and technology play a role. Successful retailers will create a connected journey relevant to their target consumers and reach them wherever they are, be it in-store, online, or in the parking lot for a curbside pickup.
Retailers also need to consider how social needs will impact their customers' buying habits. Humans are inherently social creatures, and while the shift to online will likely remain, the desire for post-pandemic social interaction and validation will drive consumers back to stores.
Evaluate each step of the journey and develop a plan to meet today's needs while also providing a value proposition that encourages consumers to continue doing business with you now and in the future.