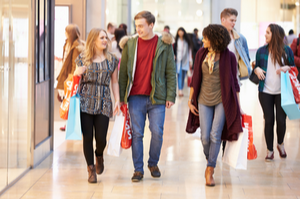 The COVID-19 pandemic has accelerated the need for people counting systems globally. The overall people counting market is expected to grow from USD 818 million in 2020 to USD 1,333 million by 2025.
The main factors driving the growth of this market include the continuous technological advancements in the retail industry, the rising concerns for safety and security in public places, the growing need for people counting systems in various sectors, and the growing demand to ensure the safety of people due to COVID-19.
End-users such as retailers, supermarkets, shopping malls, and transportation are adopting people counting systems to track and count visitors, allowing them to get real-time data about the number of visitors and helping them maintain the safety of customers and employees.
Ongoing Technological Advancements in The Retail Industry
The retail industry has adopted several technologies, including digital marketing, people counting, data analytics, omnichannel strategies, artificial intelligence, augmented reality, and more.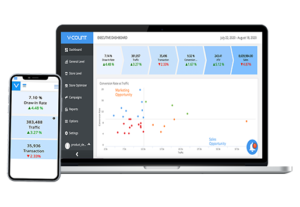 The Retail industry has implemented people counting systems to better understand its customers and enhance their shopping experiences. By integrating people counting sensors with retail analytics software like V-Count's Business Intelligence Platform, retailers can measure several key performance indicators (KPIs), such as conversion rate, visitor traffic count, staff scheduling, pedestrian foot traffic, dwell time, walk-in rate, shopper to staff ratio, and in-store visitor flow.
On account of this, retailers take vital business decisions to sustain their business. Furthermore, in the retail industry, people counting systems offer several advantages such as reliability, high accuracy, and the ability to exclude carts, strollers, and children from the total count.
V-Count is a prominent player offering people counting systems with advanced technologies used in the retail industry. Retailers have been using V-Count's people counting systems to improve their conversion rates and profitability over the years.
For instance, the global footwear retailer Crocs has used V-Count's people counting and analytics solutions, which helped improve conversion rates by two points in a year at its three main outlets.
Similarly, Samsung used V-Count's people counting and analytic solutions to increase its conversion rates by 5% in Turkey's Samsung stores.
Rising Concerns for Safety in Libraries, Museums, Theatres, and Public Places
In public places like libraries, public transportation, and museums, people counting devices can be used for staff optimization according to the number of visitors. They can also be used in transportation to schedule trains and buses according to the number of passengers. Hence, crowd management systems, security & surveillance systems, people counting systems, queue management systems, and customer flow management systems are being adopted in public places.
In addition, camera-based people counting systems offer security and surveillance at public locations and smart cities, including parks, streets, bridges, and other public places to detect rule violations and security breaches.
The Growing Need for People Counting Systems in Hospitality, Sports, and Entertainment
Hospitality and entertainment industries have been using people counting systems to better understand customers and improve business operations since they are crucial in KPI generation. Hospitality and Entertainment industries include hotels, restaurants, casinos, gaming-places, clubs, and stadiums.
People counting systems are used in these places for queue management, heatmap analysis, security improvement, measuring the popularity of new games, and sorting gamblers & non-gamblers.
Moreover, people counting can be used to generate KPIs such as average daily rate (ADR), revenue per available room (RevPAR), occupancy rate, the average length of stay in hotels, gross gaming revenue (GGR), net gaming revenue (NGR), cost per acquisition (CPA), churn rate (CR), and customer live value (CLV) in casinos. These KPIs help businesses get more in-depth insights and make better business decisions.
V-Count offers customer traffic and people counting solutions for local and international clients and leading brands that include retailers, shopping malls, supermarkets, restaurants, libraries, banks, gyms, museums, and other public venues in over 110 countries. Read our case studies here.