No matter how you look at it, long waiting times in queues cost you sales. Frequent shoppers and shop owners (or other decision-makers) know this too well. Waiting in lines mainly occurs in retail establishments, restaurants, clinics, banks, and other physical places, and people who don't mind waiting in line are in the extreme minority. On top of that, visitors who don't abandon aren't too happy about long waiting times either. 
Running and managing a physical establishment is usually more challenging than a virtual one. According to several studies published by reliable data providers such as Statista, SurveyMonkey, The Market Research, and others, customers are more willing to wait in virtual lines, and the majority of shoppers abandon physical queues in less than five minutes. This is especially true if the feeling of progress at checkout is slow or if they're not offered other incentives to suffer the queue; emphasis on the word "suffer", as even then, you're making the best out of a bad situation.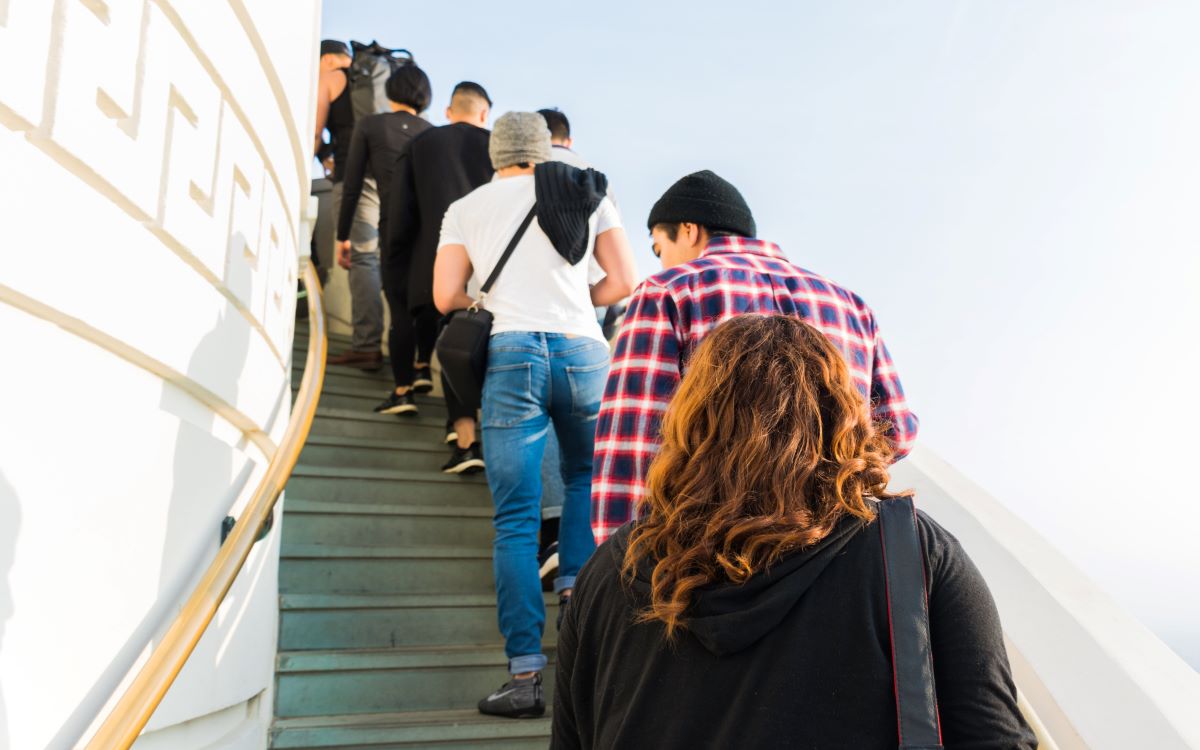 Queue management is essential for physical businesses, and to get it done "right," you need an accurate and reliable people counting technology accompanied by a just as capable online analytics tool. The right technology partner can help reduce customer wait times, improve customer service, and optimize all business operations.
Analyzing visitor behavior and flow across your brick-and-mortar business will allow you to serve your customers promptly and with organization, reducing the likelihood of frustration and dissatisfaction. Additionally, queue management will help you better understand customer flow and behavior with factual data, which you can then use to optimize staffing and resources. Effective queue management is essential for maintaining customer satisfaction and taking your business to the next level. In this article, we'll take a look at how physical businesses can tackle long waiting times and, if possible, eliminate them.
Table of contents
Queue Management for Retail Stores
No matter the size of your retail store, you can benefit from people counting technologies and solutions. Traffic counters offer a variety of features that allow you to track your visitors and their journey from entry to exit, but we won't dive too deep into that here. Instead, we'll solely focus on how queue management can help a retail store maximize its revenue by reducing abandonment rate and improving customer satisfaction by reducing long wait times.
Related: Top Retail Exhibitions You Should Keep an Eye on in 2023
A reliable visitor counting and analytics solution will allow you to monitor real-time occupancy, queue length, and approximate wait time in queue per customer at your stores. You can also compare visitor data in monthly, weekly, daily, or even hourly bites and understand why your store is busy at specific times. Furthermore, you can even correlate the effects of the weather on your business and how it affects your operations, provided your people counting solution is capable of that.
Once you discover all the essential information, you can start solving the problem. After all, the ultimate goal of queue management is to minimize wait times and improve overall customer satisfaction. You can perhaps open a new checkout, have a staff member actively monitor lines, or provide additional help with packaging. Solutions are endless and depend on what type of business you're running and, of course, the power of your workforce. Some stores even go as far as providing entertainment or distractions while customers wait. Investing in people counting will help you find the solution that suits your business and your customers. It will also enable you to make data-driven decisions and save you energy and resources. You can also use in-store traffic counting with other types of solutions to maximize your revenues and deliver a satisfactory visitor experience.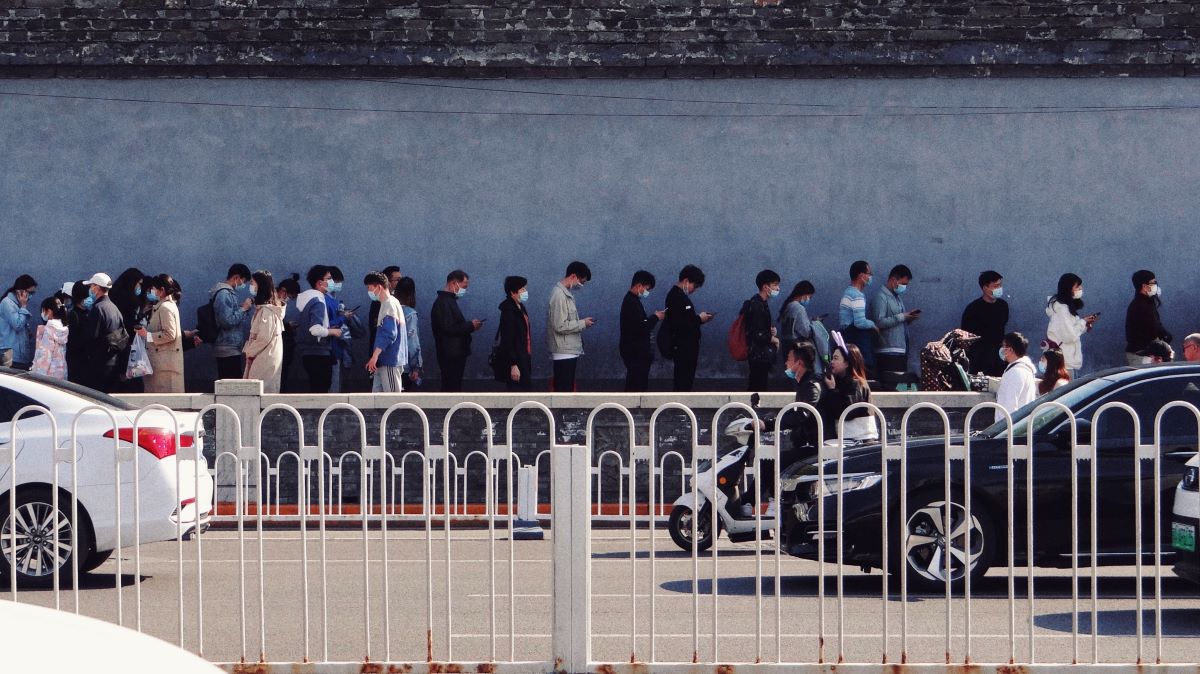 Queue Management for Restaurants
In many ways, queue management in restaurants is similar to that in retail stores, but there are some additional factors you need to consider as a restaurant owner or a manager. Restaurants, bars, and cafes can eliminate long wait times to some degree by using a reservation system that allows customers to book a table in advance.
Reservation systems help the restaurant management predict how many customers they should expect and plan accordingly, but this is a small part of the problem they'd be facing during busy hours or days. Establishments that serve food and drinks pull most of their customers from the storefront, and these said customers arrive without any prior announcements. You can try to keep track of busy hours and days and try to optimize your staff and resources accordingly, but guessing is a game that's really not worth it when you put customer retention at stake. Especially when you can put your faith in a highly accurate, modern, and consistently reliable solution that you find in people counters.
If you pick a cutting-edge people counting solution that comes with real-time occupancy, you can effectively manage your customers by allowing them to wait at your entryway or allow them to outdoors instead of crowding the restaurant's entrance. Alternatively, you can combine your queue management solution with a mobile app and send notifications to your guests when there's a table ready. This would make your operations more efficient, and you would get in the way of losing customers.
As mentioned earlier, people counters will help you understand your peak hours and days as well as the reasons. You can allocate your resources according to actionable visitor data at hand and save money and energy along the way. People counting can help you determine if providing an in-person queue management strategy is beneficial for your establishment. Maybe you only need a host or hostess to greet customers and manage the waitlist only during specific hours/days.
A modern traffic counter and visitor analytics tool is vital to improving the customer experience, reducing wait times, and providing an efficient seating system.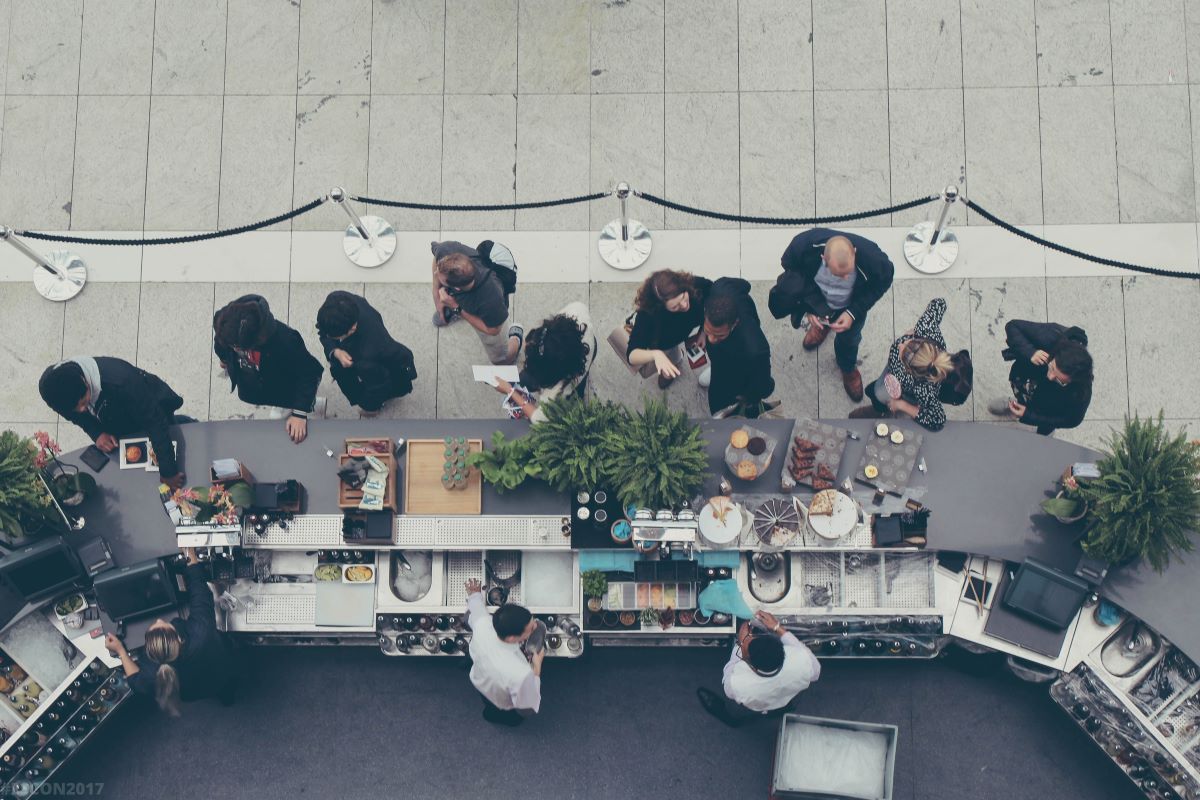 Queue Management for Pharmacies and Clinics
According to a study conducted in the summer of 2022 by WaitWhile, pharmacies and health clinics ranked third in where customers find themselves waiting most frequently in line. Unlike the other establishments on the list, healthcare is one industry where visitors tolerate waiting in long lines for obvious reasons.
Here, a consistently reliable people counting technology can come to the rescue, allowing you to manage patient flow and deliver a fast and practical patient experience. You can also use queue management to get ahead of cluttering in the waiting room. Once you discover your busiest hours, you can allocate staff and resources accordingly. Perhaps, it may be beneficial to have an extra nurse or other healthcare professionals in specific hours to determine the urgency of the patient's condition and treat the more pressing ones first.
Trusting your gut is good, but basing your decisions on factual data and actionable insights is healthier.
Queue Management for Banks
Online banking has come a long way; customers no longer need to visit a physical branch for daily stuff and instead manage all their banking activities online, if possible. However, if that were the case, physical branches would be shutting up shops left and right.
Traditional banking is endangered by extinction —if you want to sound overly dramatic— but the end is nowhere near yet. Per SurveyMonkey's 2022 research, a considerable number of people (nearly 7%) still find themselves waiting in line at banks. The research claims waiting in line is most common at retail stores, restaurants, and healthcare, followed closely by banks.
While younger generations barely ever use direct banks, adults and older generations still prefer traditional banking, and some transactions can only be done in person. Most banks use priority queuing systems to give focus on their VIP customers and manage visitor flow, but their regular customers can end up waiting in tiringly long lines, and this can easily lead to unsatisfied customers. Per Accenture Strategy Report, one of the most common reasons people switch banks is lousy customer service, and over 80% of these customers claimed they would have stayed with their bank if their problems were resolved in person.
If you're managing a bank on a high street or a popular area, give people counting a chance. It will drastically improve your operations, help you optimize staff and resources, and improve the customer experience at your branch.
Conclusion
Investing in the right technology, solutions, and brands can make your business thrive and maximize your revenues. People counters for physical companies are becoming essential, but sensors powered by outdated technologies do more harm than good due to providing heavily polluted data.
V-Count's Ultima Series sensors are powered by 3D Active Stereo Vision technology and are all completely GDPR-compliant. Accurate people counting with queue management will improve the customer experience significantly and help you reduce the abandonment rate. Don't let long waiting times cost you sales; reach out to us, and we'll get you connected with one of our people counting experts in no time. Let's grow your business together.