The home goods industry is one of the largest markets a country's economy depends on and the industry continues to grow despite the rising inflation and economic recession. The Covid-19 pandemic changed things for the industry as people had to stay home during lockdowns and many had to start working from home. Wanting change is as human as it gets, and being stuck at home caused people to realize they need to improve their living spaces, and well, their new offices. 
The change in customer behavior led to more spending on furniture, decorative accessories,  draperies and curtains, appliances, cookware, and gardening equipment according to a recent report published by Statista Research Department in September 2022. The findings suggest the home furnishing industry will continue to earn well over $100 billion regularly in the US alone and underline that people still prefer going to retail when it comes to buying furniture and other goods for improving home life.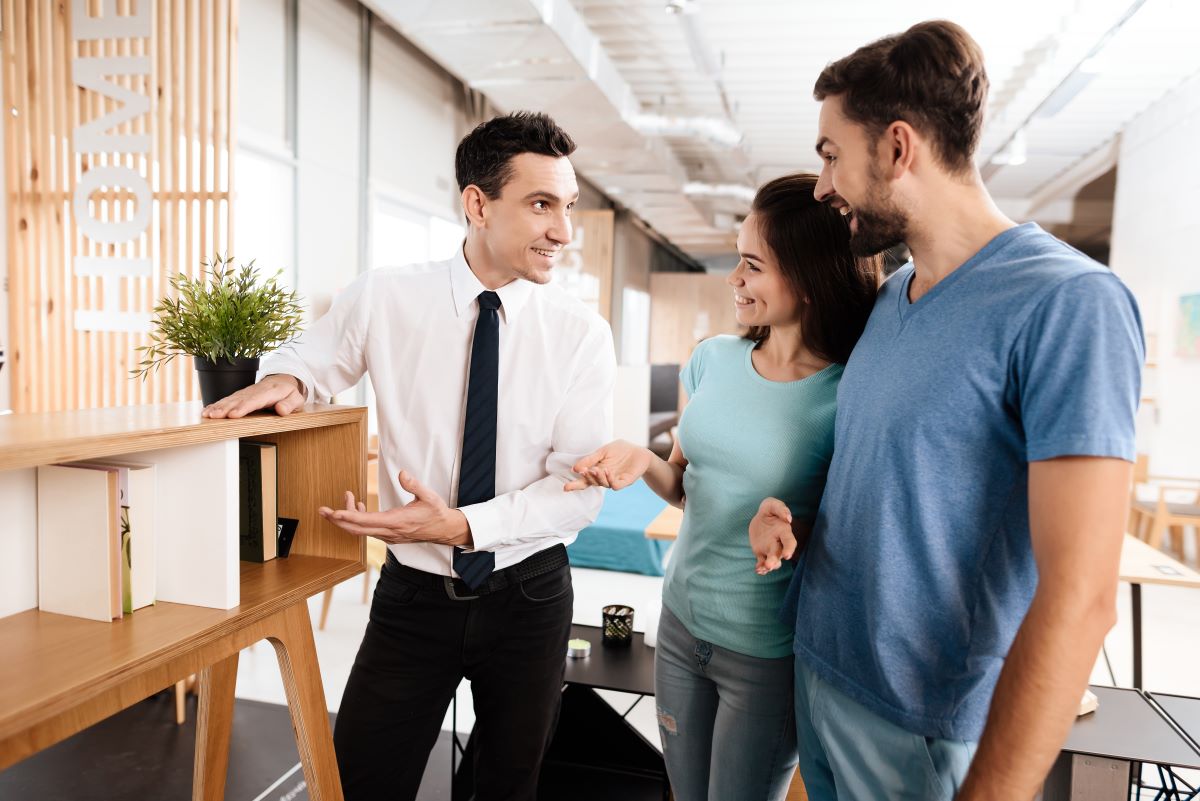 Since more than half of home furnishing sales are actually made in physical places worldwide, gathering healthy and accurate data from your brick-and-mortar stores is crucial to developing new sales and marketing strategies to improve your store performances and maximize your revenue. A modern traffic counter and a retail-focused POS system can help you track and give you an overall idea of who your customers are but if you own a furnishing store —or running one like IKEA, Williams-Sonoma, etc.— you know too well that this isn't enough. Even if the accuracy of your traffic counter is spot on and flawless, knowing the number of people who come and leave won't get you actionable data considering how the majority of your customers are groups who make collective purchases.
To reach your goals, to make your store reach its goals, you must know who your customers are and understand what they want. You basically need a tool or a technology that can be your store's translator in this regard. This article explains why you should invest in the right technology, one that can count people in and out of stores with nearly flawless accuracy, that can do demographic analysis, map customer journeys, give you zone analytics, and more importantly, can actually count groups of people and generate easy-to-understand, visualized reports via an online dashboard. After all, how often do you see a lone shopper at an IKEA or Williams-Sonoma?
Using accurate group data to empower business decisions
Under normal circumstances, you would invest in new technologies to get ahead of the competition, and of course, to make healthier and more educated decisions for the future of your business. This is the right approach, but doing it for the sake of doing it won't improve things, if anything an unnecessary or wrong investment in an area you're somewhat an alien to will only create more hiccups along the way.
You surely have heard of people investing in some high-tech to maximize their revenue and increase their profits, only to bad mouth the technology they initially invested in. Whichever solution you seek to make data-driven decisions for your home furniture store, the counting technology has to get you reliable and actionable data, pronto. Knowing your target audience and understanding their behavior is the first base you need to cover. We're now living in a world where trends can change in less than 24 hours, the customer behavior can drastically differ from week to week.
---
"Understanding visitor traffic is crucial for our business. With the V-Count business intelligence platform, we've been able to track metrics like in and out visitors, live visitation (in-store now), weekly visitation, and daily/per-hour traffic. Since then, we've been able to optimize our conversion rates and improve operations."
George Wood, IKEA Operations Manager
---
Statista, Common Thread, and many other reliable data providers published several case studies showing that the bulk of customers who do home goods shopping in retail are couples, families, or friends to give a second opinion on a potential purchase or help carry goods. When a family of four enters your furniture store you're not making sales to four different individuals, a teenager who arrived with their parents isn't there to buy a sitting group or a dresser, or even make a purchase. Even if your traffic analysis tool (provided you have one) could tell the difference between a kid and an adult, it still won't be able to tell which group they belong to. You would have to make a wild guess based on the numbers you have, but isn't the point of investing in these technologies to know who your customers are exactly? How good that information would be if you can't act on it or create future plans?
You know well enough that at a furniture or appliance store you're making sales to a group and usually to the group leader in that matter, but that's a topic to cover in a different piece. Your AI-powered solution should be just as smart as you, and in some areas even smarter than you, and group counting is most certainly one of them. Besides the exceptions, you treat these groups as one buyer.
The purpose of using people counting technology is to measure customer intent, understand their wants and needs, create more traffic at your stores and convert the traffic where you can. Data pollution will only harm your business, both in the short term and long. Combine group counting results with demographics and zone analytics and you'll know your best sellers, most popular items, which areas are the hottest, and so on. You can use the collective data to optimize your store layout, and staff schedule; even cut down energy costs.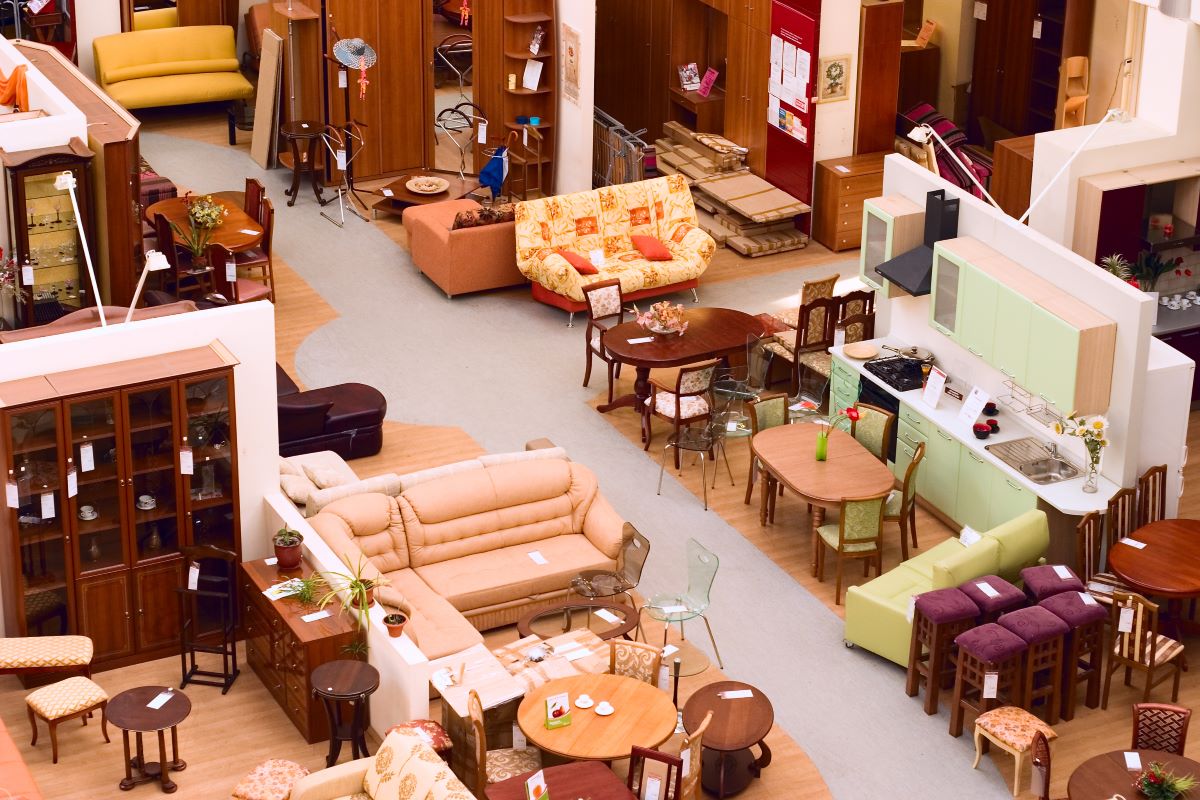 The Home Furnishing Market Will Continue to Grow and So Should Your Store
When you're evaluating key opportunities in a big market such as the home furnishing industry, you need to dig deep and read several reports coming from different sources and measure the current data with earlier years and compare forecasts. Another trustable data provider, Absolute Reports published an essay earlier this year and said it foresees over 5% growth by 2022-2027 in the home furnishing market worldwide.
The report claims wall decor is the fastest-growing sector in home furnishing and states that while customers like exploring alternatives online, they tend to check out retailers and prefer making in-store purchases; and to no one's surprise, the report suggests (among many others) it's usually either a couple that makes the in-store purchase or a group of friends.
Overall, the findings suggest continued development with a stable growth rate for the industry and it sees IKEA, Walmart, Macy's, Ashley Furniture, Home Depot, and many other large companies as key players in the market. It also suggests that both the manufacturers and stores heavily invest in new technologies and there's some big activity on the research and development side of the industry.
In an effort to simplify things and paint a clearer picture, as a store owner or a manager, you can just remind yourself how credit/debit cards entered the retail ecosystem, how POS systems were initially taken by traditional shop owners as "unnecessary" and now you won't even find a small corner store without it. Traffic counting technology is in a similar state and it's becoming a standard, especially with changed post-pandemic customer behavior. Adopting and embracing it early will help you get your home furnishing business to the next level, just make sure to invest in a people counting technology that can actually differentiate groups from individuals. 

You can reach out to us here or send an email to info@v-count.com to request a demo. We'll get you connected with our experts and help you get started with monitoring your store and optimizing your operations.