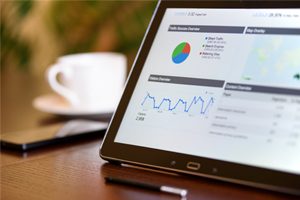 Access to valuable data such as data provided by people counting systems is undoubtedly priceless for every business, but it can as well be futile if this data is not reported and analyzed carefully. In order to have a positive impact on business, professionals need to have access to advanced, easy to use reports that make sense of this highly complex set of data. They need to know the causes and effects of fluctuations of people traffic into and within the store and use this information to make strategic choices that will help to achieve the next step of profitability.
Some people counting devices are being sold with an integrated cloud solutions system and some don't. However, if you won't rely on assumptions solely to make sense of people counting data, it is sensible to use cloud solutions in order to make the most of this technology.
Mobile and cloud solutions integration to people counting systems can come with additional features that will provide further insights. For instance, V-Count Business Intelligence Platform is a reporting tool that not only gathers, stores, analyzes and reports people counting data but provides additional perks and insights that will assist you while making strategic decisions. These perks include but not limited to the cross-referencing of weather conditions, marketing campaigns, Online Healthcare Systems and automatic notifications to help professionals keep track of real-time customer traffic.
Weather and People Counting Data
V-Count's technology that analyzes the correlation between the weather and people traffic, sales or conversion enables businesses to take weather into account while aiming for a more profitable future. This way you can understand if or not your store's traffic and conversion rate are being affected by the weather conditions and plan marketing campaigns, staff allocation and inventory accordingly in order to minimize costs and maximize revenues.
Marketing Campaign Integration and People Counting Data
Business Intelligence Platform also offers full integration of marketing campaigns into the cloud reporting system. By comparing the traffic data obtained by people counting systems before and after each marketing campaign, you can easily tell how successful each marketing campaign is.
Automatic Notifications
Store management can be especially difficult because of the need to constantly monitor traffic within the different locations of the stores – such as but not limited to cash registers and fitting rooms- and make snap decisions like staff allocation accordingly. With Queue Management products and Business Intelligence Platform, you can set automatic notifications to avoid abandonment.
Online Health Check System
When a people counting device stops working and it is not noticed right away unless there is a check system in place. Business decisions cannot be healthy based on inaccurate and non-realistic data. Online Health Check system keeps track of all devices and notifies the owners immediately if a device stops working.
More and more businesses start to use people counting systems to gain strategic advantages over their competition every day. But, in order to make sure you are a step ahead, you need not only people counting data but also to make sense of it to enhance your operations and make strategic choices. Intelligence solutions that support people counting technology provide reports that analyze and compare visitor traffic along with other variables and they are vital to complement people counting systems.