The resilience of retail in the face of challenges has been a remarkable success story in 2020. Retailers have shown the strength and adaptability to respond to customers' changing needs.
The pandemic has forced new ways of doing business, from the obvious of ensuring COVID-safe spaces to rethinking how to target consumers who are now spending most of their time at home. For the retailers left standing, this period of change has made them more adaptable and ready for when the good times return.
With the new vaccine offering a promise of returning to a more normal life, there are encouraging signs that provide a sense of optimism for retail in 2021.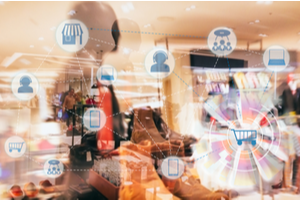 Retailers are embracing omnichannel strategies
The first lockdown hit the industry hard. With retail outlets shut throughout the globe, consumers shifted rapidly to online shopping, and overall sales dropped.
Despite this, the growth in e-commerce couldn't make up for the volume lost through the doors of physical retail, which shows the importance and ongoing resilience of physical stores with the right enticing offers to encourage spending. Businesses have adapted to the changing circumstances and ensured they could reach consumers in-store or at home.
In 2020 the separation between online and offline has become an outdated approach; brands and retailers are now focusing more on an omnichannel strategy to ensure they can respond to their consumers' needs. This is the best approach to remain relevant and operate even beyond COVID-19.
Pent up demand for a physical retail experience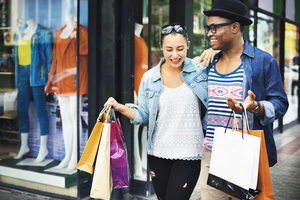 Despite a spike in online retail, each lockdown has resulted in substantial pent up demand whenever stores were allowed to operate. Recent data shows that the returning footfall after the second lockdown has increased by 19.9% as consumers returned to stores ready to purchase after weeks away.
Consumers are happy coming into stores despite feeling cautious. With that in mind, retailers have started implementing technological solutions like the VCare real-time occupancy solution. Such technologies are designed to help retailers maintain a safe environment for all customers and employees.
Businesses have impressively reacted to ensure they are COVID safe and have made sure they have communicated this to their shoppers. Such response will position them in an even stronger place for further success in the future, especially now with vaccines rolling out.
Shopping with purpose
Consumers want to make fewer journeys, but when they do, they do not return empty-handed. This is primarily due to pent-up demand and is especially true for categories like consumer electronics that people are less willing to buy online.
Brands and retailers have realized this and have focused on making the most of these opportunities for engagement. This is where technology plays an important role.
Through solutions like zone analytics and queue management, retailers can provide their customers with a great retail environment and a customized, well-thought customer experience.