Younger generations and less religious than the older ones. This isn't an educated guess; it's a fact that's backed up with objective data based on numerous research and studies. We are not talking about Gen Z or Gen Alpha alone, either. The decline in church attendance is noticeable from young adults to middle-aged people. The older generations who are more loyal to their churches are slowly fading away, and it's becoming harder for church leaders to spread the word and grow their congregation.
Pastors who're looking to share God's message and grow their churches should find new and innovative ways to connect with their flock. One effective strategy to slow the decline first and then see significant growth in your congregation is implementing accurate and reliable people counting technology.
With people counting and visitor analytics, you can gather valuable attendance and engagement data. This technology also lets you make informed decisions about how to serve your community best and see significant improvements in your growth strategies. Visitor counting can be a powerful tool for growing your church; it can also help you manage your church more efficiently and cut unnecessary costs without sacrificing quality service.
As your church's decision-maker, you can use the power of people counting to identify your congregation's attendance patterns, understand your people's needs and wants, measure their engagement levels with services and events, plan your outreach efforts, and discover what other improvements you can do to serve your community better.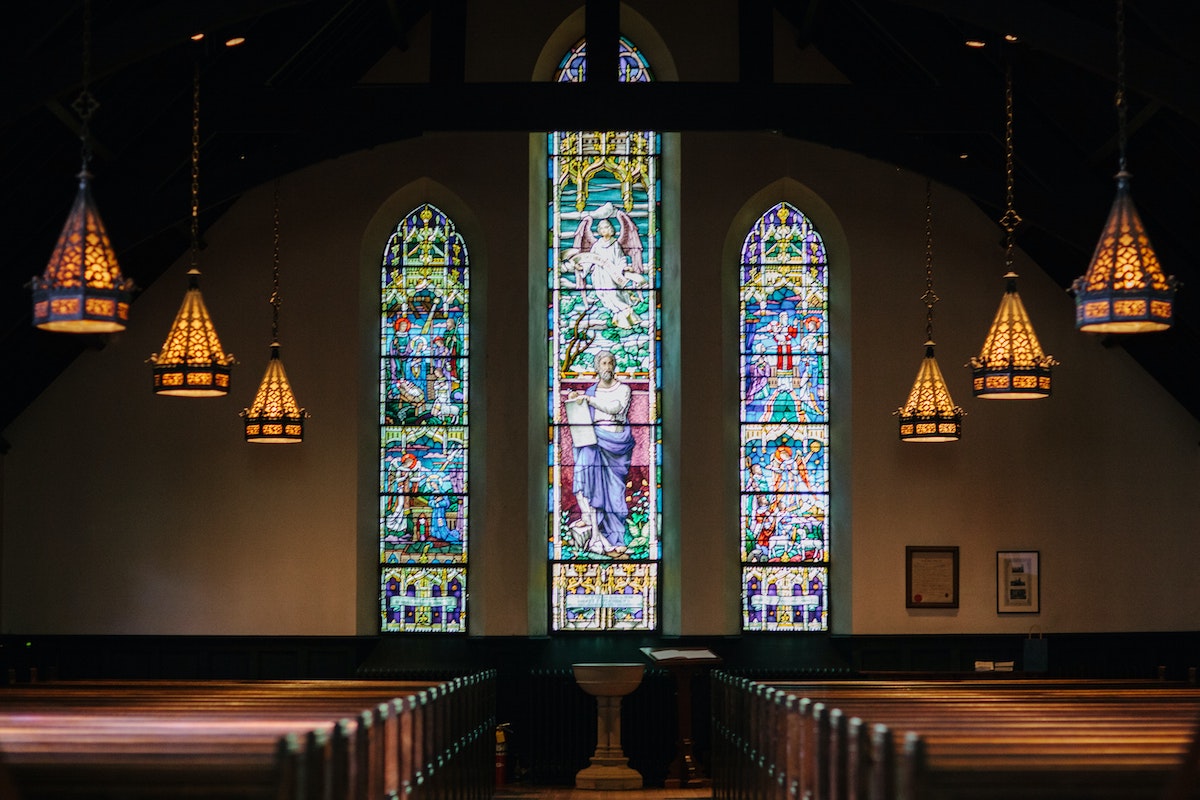 In this article, we will explain how people counting and visitor analytics solutions can help churches grow their communities through factual data and actionable insights. We will also explore how pastors and other decision-makers can use visitor data to develop plans and strategies to attract and retain members.
What is People Counting Technology in a Nutshell?
People counting in the real world refers to measuring the number of visitors passing through a specific zone or zones. With cutting-edge traffic counting sensors, any real-world space, such as a church, shopping mall, or public square, can be counted.
Traffic counting and visitor analytics systems can help pastors understand how many people attend each service and event and which speakers get more attendees. Pastors can also use people counting to discover what additional factors, such as weather and other events nearby, affect the attendance numbers of their communities. As your church's decision-maker, you can leverage actionable insights your visitor analytics platform visualizes for you and plan your future services based on factual data.
With precise traffic counting, you can also make informed decisions about the resources you need to fully support your congregation and increase their satisfaction and loyalty to your church.
For instance, if you notice that your attendance number is decreasing over time, you can use the visitor data you collected to understand your flock's attendance trends and prepare activities accordingly. If your congregation is regularly growing, you can leverage the power of demographic analysis and discover the age and gender of your attendees, and plan services and activities that will interest them the most.
No matter where you're located, people counting can help you become better engaged with your flock and bring more people into your church. Give this technology and solutions a try and understand your community's dynamics in a deeper way. This will allow you to serve them better or fulfill your mission.
People Counting in Churches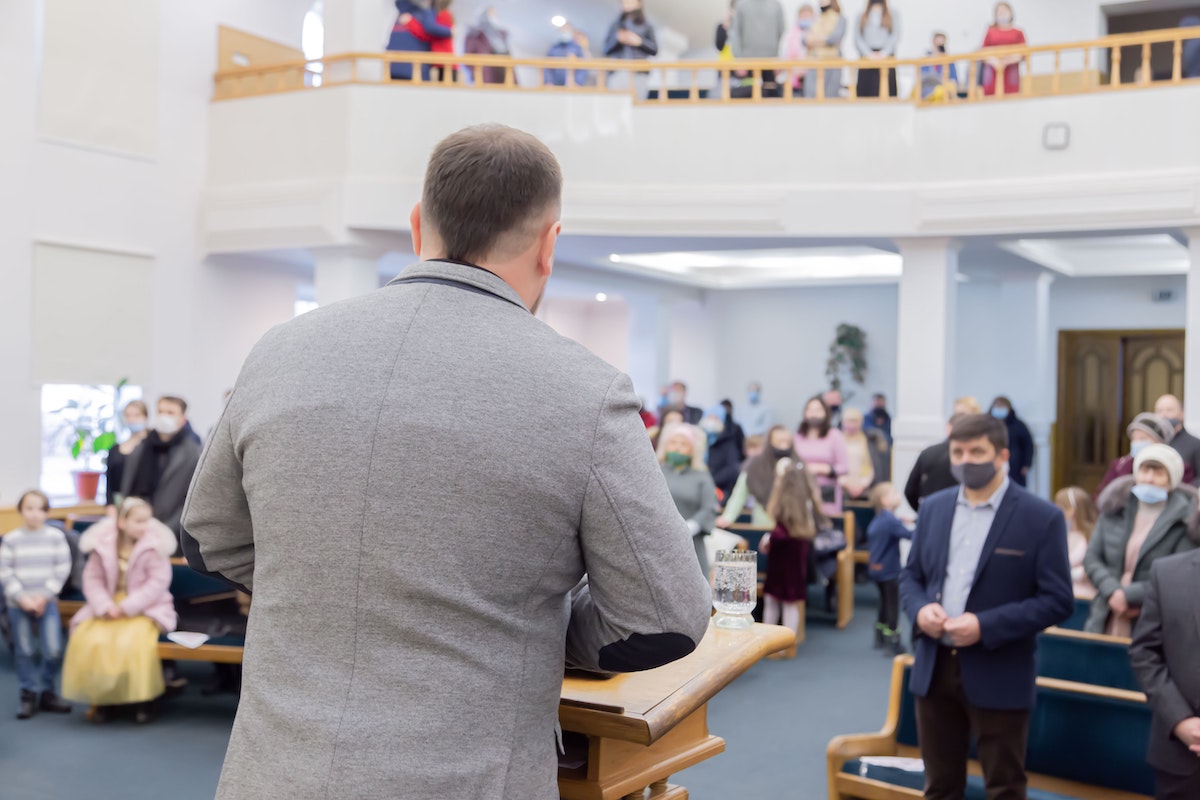 If you're a pastor or a decision-maker for your church and looking to grow your attendance, the right people counting system, accompanied by a powerful visitor analytics platform that can transform data into actionable insights, can help you accomplish your goal.
According to the American Survey Center's recent study on Gen Z and the future of faith in America, "Young adults today have had entirely different religious and social experiences than previous generations did," and "The parents of millennials and Generation Z did less to encourage regular participation in formal worship services and model religious behaviors in their children than had previous generations."
Innovative technologies and solutions, such as people counting, can help you understand your flock at a level you never could before. Modern and precise traffic counting can reveal critical demographic information about your flock. You can also analyze attendance data over time, combine it with other visitor counting solutions, and discover your congregation's attendance trends. Are there seasonal fluctuations, do men and women prefer attending different events, and to which events do parents bring their children? Having access to this information will help you attract new people and better engage with existing members of your congregation.
Church leaders go to great lengths to attract younger generations, but more often than not, their efforts fall short because they forget to consider what has shaped and continues to shape Gen Z and Gen Alpha. As a church leader, you should have access to accurate and actionable visitor data in order to make informed decisions and reach out to younger people.
Discover Which Church Speakers Are More Popular
Growing a church is not an easy task, but there are effective and proven ways to boost attendance with guest speakers who can engage and bring new perspectives to the community. You can use people counting to measure the number of attendees and find out which guest speakers or regular ones pull more people to the church.
Even better, you can use other solutions to identify your church audience, discover which speakers they react to more, find out which type of events increase your numbers, and prepare accordingly. Suppose the population in your area is mostly made of young adults with children; you can perhaps focus on special events tailored for them, and invite a guest speaker to talk about parenting, family values, and how they go hand in hand with Christianity.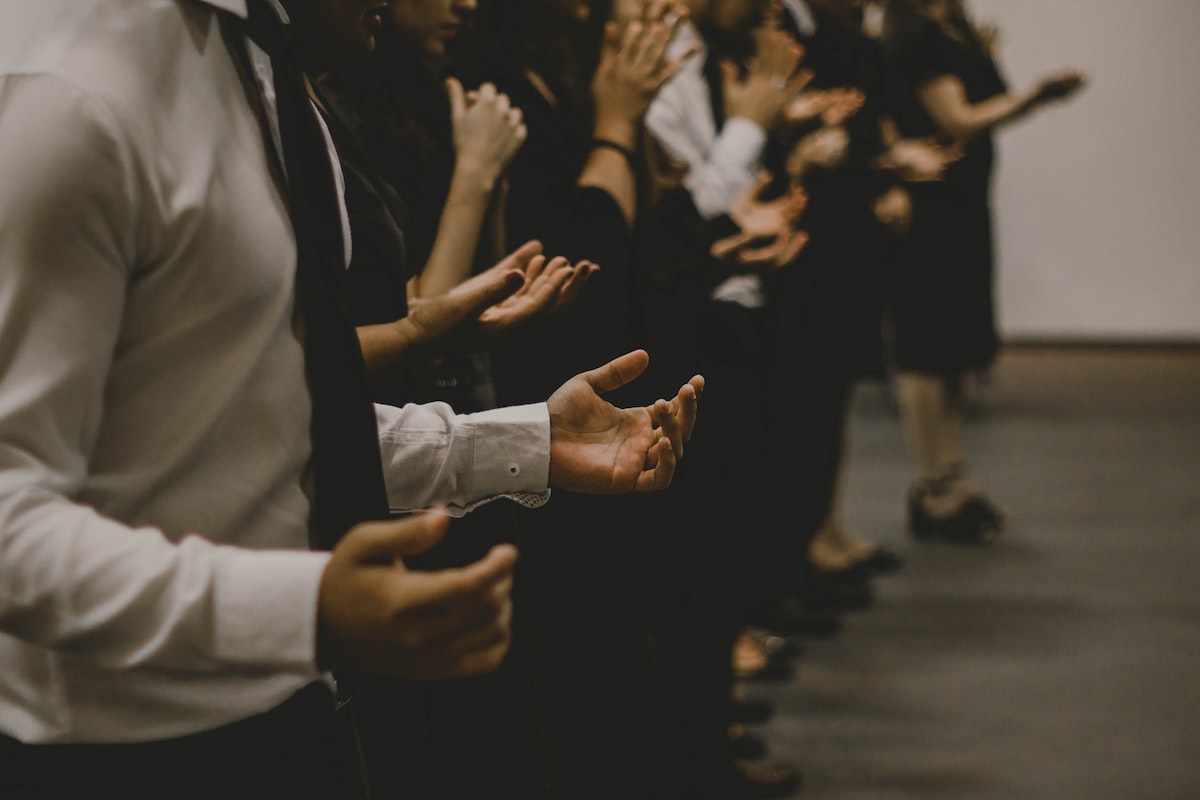 The data you get will provide factual attendance information and reveal how your community responds to your speakers, and which topics they are attracted to most. Once you collect enough healthy and actionable information, you can put your focus on finding the right speaker for the right event and increase your efficiency in growing your church.
Empowering people counters with zone analytics solutions can also help you discover which zones attract more visitors and discover why these specific areas are more popular.
Optimize Seating in Churches with People Counting
Church leaders are responsible for ensuring that their flocks leave the church satisfied and happy, and while the experience should be fulfilling spiritually, it is also important to make sure the congregation is physically comfortable. When you have access to real-time people counting data, you can always make informed decisions about seating arrangements at your church and ensure nobody feels left out.
You can also collect church visitor data over time and determine in advance how many people will attend each service and optimize seating accordingly. A reliable people counting system can make a huge difference for a growing church, ensuring you can always accommodate more people at sermons and events.
You can also collect data for specific events and speakers, see which ones get more people in the door, and adjust seating arrangements to suit your flock's needs perfectly.
Conclusion
If you're a church leader and want to manage your resources better, attract more people to your sermons and events, reach out to younger generations, and provide a more fulfilling experience to your flock, people counting will help you improve on all fronts and then some more. Reach out to us now, and we will get you connected with one of our people counting experts in no time. Let's grow your church together and help you bring the word to more people!