How to Increase Retail Success in the 2021 Holiday Season?
As we look forward to the 2021 holiday season, facility managers and retailers alike need to be ready and adjust to a changing retail landscape. Especially as the pandemic continues to impact us, the 2021 holiday shopping season could be unpredictable, and the need for accurate traffic data for brick and mortars remains as vital as ever.
We've compiled a list of our top holiday retail success tips and trends to look out for in the retail industry during its busiest season in 2021.
Peak Holiday Seasons for Retail
Retail peak season is the year's high point of traffic and sales and typically the most important season because it accounts for a big proportion of yearly revenue. In addition to the winter holidays, here are additional high-traffic holiday periods to plan for in retail: 
Christmas

Hanukkah

Halloween 

Back-to-school season

Valentine's Day

Mother's Day
Identify Holiday Retail Trends & Optimize Storage
Understanding your retail trends regarding your most sold products during peak seasons and holidays allows you to optimize the store layout and storage accordingly.
For example, during the summer off-school season in June and early July, people spend more time outside. So, sporting goods, swimwear, sunscreen, and picnic-related items witness an increase in sales.
The time between Mid-July and August to early September is the second half of summer. People are returning home from their summer holidays, and families are getting ready for school. Products from stationery to outfits to backpacks draw high demand. 
Late September-October is the calm before the storm as plans are made for Halloween. Most stores and supermarkets see an increase in traffic and decorations sales. Also, in regions where winter is coming, winter clothes and backyard products like rakes, grass blowers, snowblowers, and shovels show an increase in demand.
Then the November-December season arrives, retailers have been building up to this all year. Shopping is all that everyone does. Stores get busier with people coming in to get their holiday gifts. Retailers also see an increase in the sales of alcohol, sweets, and decorations around this time of year.
Holiday times can make or break a retail business. All shopping seasons are important, but many retailers focus heavily on these 2 months of the year. Retailers often start with reviewing data they collected from previous years to analyze traffic, sales, marketing, store layout, and product placement.
The V-Count Business intelligence Platform allows store managers to easily view the historical traffic and sales data in previous holiday periods. They can analyze various metrics to fully grasp how visitors flow within the stores, which areas they are most attracted to, what products they search for, and what motivates them to buy.
Create Personalized Marketing Campaigns for Your Target Audience
Women and men have different shopping preferences and behaviors. Retailers need different strategies to attract them into stores and motivate them to buy. Even among the same gender, age is a crucial factor. For example, a middle-aged woman will have a different in-store shopping behavior from a teenage girl. V-Count's Demographic Analysis solutions enable businesses to categorize their visitors into groups based on their age and gender data.
When you know the demographic profile of your visitors, you are better equipped to provide them with a personalized shopping experience. You can offer the products and brands that appeal to them, improve product display and placement, and optimize the in-store design to suit the preferences of your predominant demographic.
The V-Count In-Store Gender Recognition and Storefront Demographics solutions help brands understand the gender profiles of their potential and existing customers. According to this data, store managers can measure the effectiveness of marketing initiatives and tailor in-store promotions and window display advertising to cater to customers' gender and age trends, and as a result, boost conversions.
Create an Omnichannel Experience Online & In-Store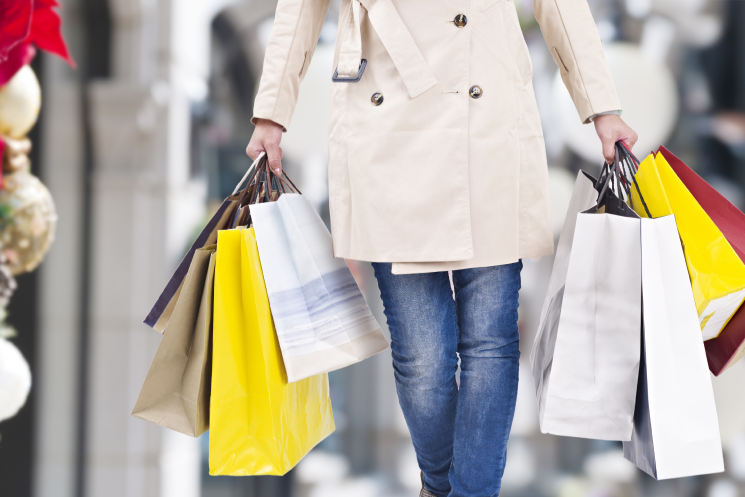 If retailers hope to thrive this holiday season, personalization and omnichannel experiences are more important than ever. Though customers have leaned towards online shopping during the lockdown, they expect a seamless transition into the in-store experience, especially with safety concerns still prominent. An omnichannel experience is also key for any retailer that wishes to better engage with customers.
Most brands underestimate the power of having a human connection and the value it provides to gain and nurture customers. Retail brick and mortars provide a human element essential for customer satisfaction. The relationship between customers and employees can never be robotic or automated only. It's all about human beings interacting with each other, and there's no substitute for personal contact with a well-informed salesperson.
Manage Store Occupancy Levels
The 2021 shopper doesn't want to walk around in a crowded store. The most successful retailers will be the ones that can give the customer a sense of safety and reassurance to shop comfortably in-store.
Technology will be the pivotal enabler for this holiday shopping season. With the right technology solutions for people counting and occupancy monitoring, retailers can optimize their operations while providing a safe customer experience.
With V-Count's real-time occupancy solution VCare, retailers can display the numbers of people inside the store in real-time with safety recommendations on digital screens at the entrances. Staff can also stay updated and take immediate actions through email and mobile alerts when limits are reached, limiting their exposure and keeping them and the customers as safe as possible. Retailers can also monitor occupancy capacities for different zones – like toilets or elevators – to optimize sanitization depending on customer traffic.
Conclusion
Recent changes have accelerated several emerging trends that redefine retail success. Brands that can rapidly employ technology to service new and existing customers in innovative ways, both online and in-store, will be better positioned to have a successful holiday season.