The retail trade sector is constantly changing, and gone are the days when guesswork was all you could rely on to offer a great customer experience. Your arsenal is now more prosperous than ever (in terms of providing a better guest experience and maximizing your revenue); however, this also means the market is more competitive. If you're the owner of a gas station —or in charge of one— you need to start digging deeper and making data-driven decisions to get ahead of the competition and take your business to the next level.
There is more than just one correct way to go, of course, but knowing who your customers are and why they visit your establishment should come first. Understanding what your visitors want from your place is vital for improving your services. On top of that, you would want to be able to differentiate a visitor from a customer. Gas stations often pull in visitors who're not there to buy gas or visit the convenience store, but just visit the bathroom or use the air pump for free and be on their way. Furthermore, if you're already using a visitor counter, but it's powered by outdated technologies, chances are your data is heavily polluted, and your system is likely counting your staff as visitors too.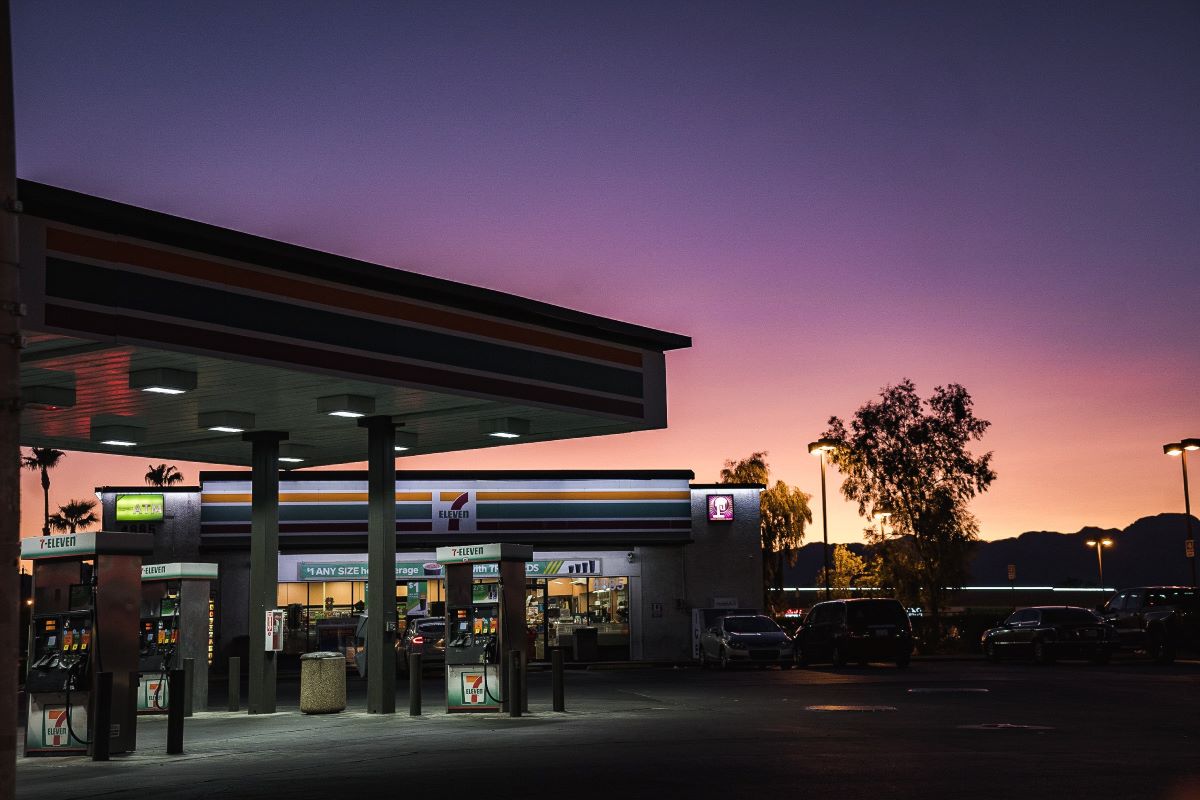 This is where modern, reliable, and accurate people counters and visitor analytics solutions come into play; they help you optimize operations across the whole business, improve customer satisfaction, and boost the metrics that matter.
In this article, we will explain how a gas station can leverage people counters in order to take on challenges such as optimizing staff schedules and convenience store inventory, optimizing business operations and efficiency, understanding the type of customers, and coming up with data-driven strategies to increase both the traffic and conversion rates. Opting for people counting and combining this data with other solutions will help you drive more business than ever and take the next step in ensuring customers return to your establishment.
Distinguish Real Customers From Visitors
Chances are your gas station is pulling hundreds of visitors daily, if not thousands. However, not all visitors turn into customers. In most countries, gas stations are required to provide free water, air, and air pressure gauges. Your establishment also draws in people who just want to use the bathroom. There's no guarantee these folks will make purchases or even revisit your gas station, and that's kind of okay.
Having said all that, if you could know the number of non-buyers and discover your conversion rate, you could potentially improve what's lacking and start transforming these visitors into loyal customers, either for your gas or for your convenience store, perhaps for both.
People counters and extra solutions that suit your business type will get you all the information you need to determine who is a customer and who's just a visitor. You'll also gain valuable and actionable insights to turn things around to make them customers. Also, worry not about your employees counting as customers, as most people counters include staff exclusion solutions to ensure the traffic data is not distorted.
Discover Who Your Customers Are
People counters and online visitor analytics tools provide all the data you need to understand your customers' behavior and what they want when they visit your gas station. Some customers perhaps just use your convenience store, some just fill up their tanks and be on their way, and some can be both.
You can discover how many visitors come to your place to fuel their vehicles and how many visit your store to make a purchase with a precise and modern visitor counter. For instance, popular coffee franchises now deploy automated drink makers at gas stations; you can use zone analytics to see how popular these machines are and use queue management to understand if potential customers are driven away because of long lines. Depending on the popularity, you can ask for a second coffee maker or perhaps even offer alternatives.
People counters also help you figure out if your customers are just there to buy gas, but with factual data at hand, you can now come up with new strategies and promotions to encourage them to visit your store. Using an accurate traffic counter can drastically increase your conversion rates.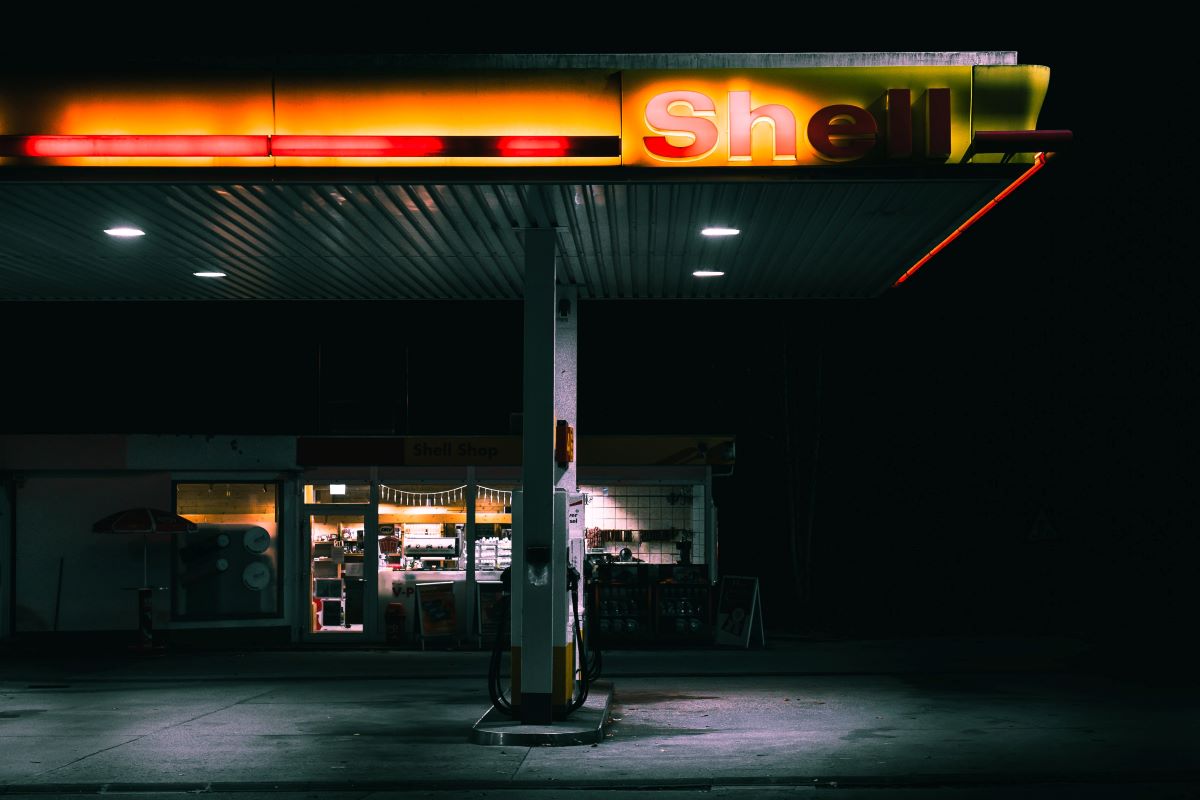 Plan Staff Schedule According to Rush Hours
An excellent customer experience is crucial in building loyalty and ensuring the word gets around. Happy visitors will recommend you to people around them, be it your prices, your services, or something else. However, most gas station owners overlook the importance of having the right amount of staff actively working to ensure that high-quality customer service.
Knowing your peak hours and understanding the reasons behind them can help you plan staff schedules and optimize your operations accordingly. You'd know exactly how many people you need, when, and where. Climate can have a massive impact on your visitor numbers, and knowing how it affects your business can help you plan better for the future. This will allow you to reduce expenses and avoid overhiring or overworking your team members. Plus, a well-optimized business spends less energy and saves more while reducing its carbon footprint.
Optimize Your Convenience Store Inventory
Combining your store's people counting information with your POS system's data will show you what items at your stores sell the most and which aren't. You can use this information to accelerate inventory turnover, stock and arrange shelves, and provide fresh food and drinks at peak hours.
Knowing what sells and when it sells can be a game changer for your company, and having actual accurate data can help you leverage this information immensely. Bundle this information with zone analytics and heatmaps, and you can drive more customers into your store, and increase both sale numbers and conversion rates.
Data-Driven Discounts and Promos
We covered this benefit earlier shortly, but there's undoubtedly more to it. Gas station owners and managers can come up with marketing campaigns, special discounts, and promos based on accurate visitor data and drive more sales.
This data can also be used to empty inventory or make the best out of a poorly performing product. Alternatively, you can use other people counting solutions to better understand the visitor journey at your store and bundle good-selling products with other items that make sense.
You can also push discounts and other types of promos like coupons etc., to boost your sales and improve your other key metrics.
If your establishment uses digital signage to promote discounts and show ads to customers, then opting for people counting makes even more sense. You can use demographic analytics to show relevant ads to your customers and automate the whole system in an efficient way.
Making the correct investment for your business can help you reduce costs, redirect your available resources, optimize all your business operations and staff, improve customer service and see positive numbers across all the important metrics. Reach out to us now, and we'll get you connected with one of our people counting experts to get you started. We'll be with you every step of the way and make sure you get exactly what you need to boost your revenue.