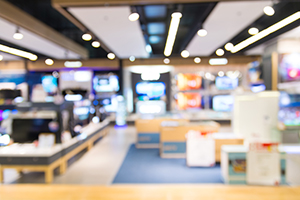 Did you know that your fitting rooms are worth 25% in terms of your conversion rate? As a retailer, it is your choice to keep it at that rate or even increase it by connecting with your customers in terms of your products or sales associates' involvement with them. The more your associates connect with your customers at a personal level, the more sales you are going to make.
Let's go by the quote "What gets measured, gets managed", by Peter Drucker; a well-known writer, speaker and advisor, and analyze some factual data.
Shoppers are 7 times more likely to buy your products if they use the fitting rooms and if they receive great service in the fitting rooms, they are 3 times as likely to purchase your products. At last, if your customers are not visiting the fitting rooms, they are twice as likely to return a part of their purchase. Now we know these facts, we can dive deeper into the analysis of benchmarking data.
Average Time Spent in Fitting Rooms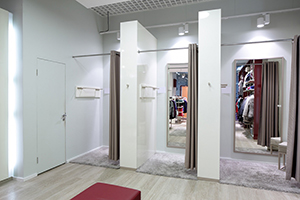 According to some research results, the average time customers spend in the fitting rooms is 5 minutes 45 seconds. As a retailer, you can always evaluate the correlation between the number of customers and staff in the fitting rooms to avoid the long waiting lines. If your customer waiting time is around the average, that is beneficial for your store, but if it is above the industry average, then you need to look at some potential issues with customer engagement or the fitting room environment. Of course, the only way to know the exact numbers would go through empowering a people counting system in your stores. This way, you will be able to track the amount of time your customers spend inside the fitting rooms and see if it is above the average and take action accordingly.
Door Traffic to Fitting Room Conversion
What is more crucial to your store's success than getting those potential buyers inside is to drive them to the fitting room area. You need to start by analyzing how many of your customers actually make it to the fitting room. Once you know this information, you can decide what you need to change your customer service to improve your store organization and customer satisfaction.
Abandonment Rate Due to Fitting Room Lines
If your fitting room waiting line drags on until the entrance or cash registers, your shoppers are never coming back. According to research, an average of 19% of your shoppers walks away, if you're waiting line has more than 10 people in it. Customers make their purchasing decisions in the fitting rooms, so just make sure to keep those lines short and your services quicker.
Fitting Room to Register Conversion
Another important conversion metric for retailers to consider is the fitting room to register conversion rate. As a retailer, you need to know exactly how many customers make a purchase after visiting the fitting room. The average conversion rate is measured as 67% and if you are under the average, you need to make sure you are providing the most effective customer service to your clients and increasing customer satisfaction. You clearly will not be able to track this rate without a people counting system so it is best if you employ a system that works for you.
Overall, as a retailer, you need to pay attention to what is going on inside your fitting rooms. These humble places are where decision and purchasing behaviour happens and in order for you to succeed, you need to keep your waiting times short and keep your customers happy.